Art for Your Home and Garden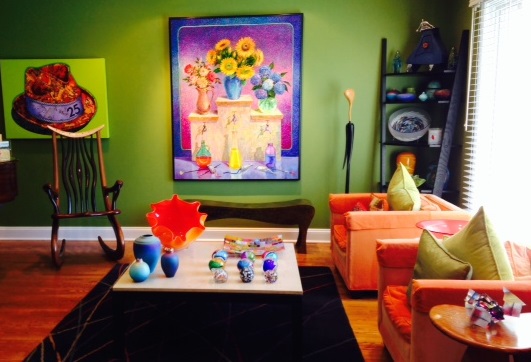 After the long, dark winter, it's time to brighten and refresh your surroundings. The best way to do so is with new art! Finding the right piece of art is easy, once you know the basics.
To make your art the focal point of a room, go big. Find one large piece or try something with multiple sections that can be displayed together. If wall space is tight consider a great 3d piece or functional object. Measure your available art space, height, width and depth and take a picture of the space. Then head to an art festival.
Now, for the fun part: Take a walk through the festival, see what you are drawn to. Feel free to talk to the artist to find out more about the piece. If your size and budget criteria match, it's time to buy!  As a bonus, artists are often happy to deliver and install larger pieces themselves.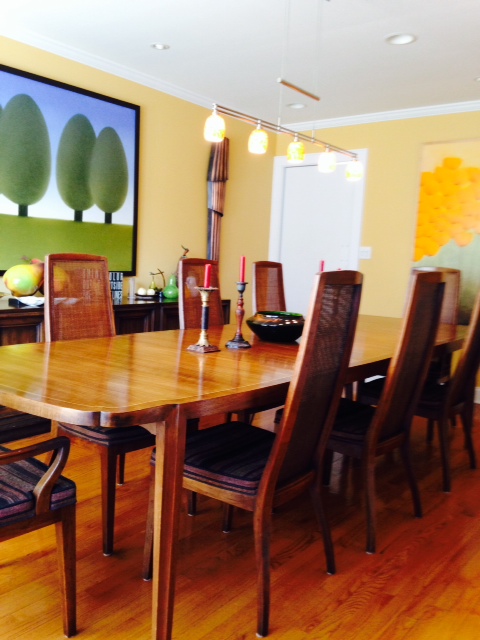 If you love the artwork but the size is not right, ask the artist to create a special piece to fit your dimensions. Welcome to the process of commissioning art; a great way to ensure you find the perfect piece of art for your home. Agree upon the price of the commissioned work, payment (typically, you pay half up front), and delivery date, you'll soon have your very own masterpiece.
Options are endless for outdoor artwork for your backyard or garden. Choices range from simple "art on a stick" to more substantial, memorable free standing sculptures and wall pieces such as Andrew Madvin's "Glass Flowers" or Dale Rodger's "Dog with Bone."  (See them at the Chicago Botanic Garden Art Festival and Port Clinton Art Festival ) What attracts your eye is the best choice for you!
Amdur Productions produces juried art festivals that run May through September throughout the North Shore and Chicago area. Come make the most of your weekend at an outdoor festival. For a full schedule of festivals go to AmdurProductions.com or call 847-926-4300.
In need of more art buying and finding guidance?. Please send your questions to [email protected].
Happy art hunting!
Amy Amdur