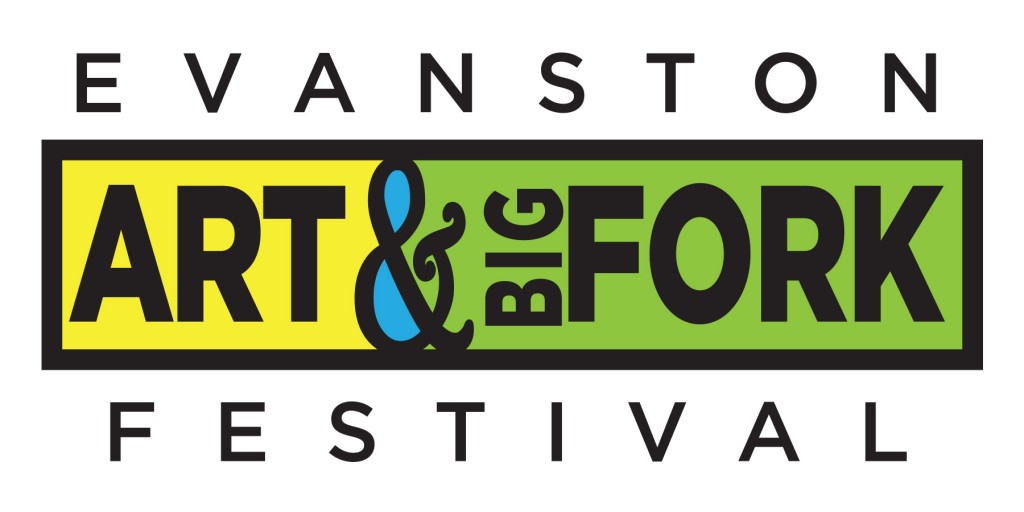 There is limited space left in our Evanston Art & Big Fork Festival!
The Evanston Art and Big Fork Festival will be held September 26, 27 and 28 on the closed streets of downtown Evanston, Illinois, a city of 80,000 people. The art festival will take place Saturday and Sunday from 10AM – 5PM. Live music and food be Friday from 5PM to 9PM, Saturday 10AM to 9PM, and Sunday 10AM to 5PM.  Evanston is just north of Chicago and home to Northwestern University. Admission to the festival will be free and open to the public.
Artists will be selected through a jury system so that only the best artists will participate. Art will be original and in all price points, so that everyone from college students to long time collectors can find something right for them. Art will include classic categories such as paintings, sculpture, photography, as well as fun usable art such as unique handmade jewelry, one-of-a kind furniture and home accessories, mixed media work, glass, wood, wearable art, art made from recycled materials and much more!
At the north end of the festival, separate from the artists, many of Evanston's great restaurants will serve up their wonderful food as festival goers listen to live music.
Evanston supports its festivals with enthusiasm and purchasing power!
For the application, click here!