Attention: All artists of all ages!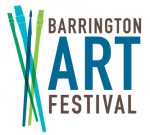 As part of the celebration of Barrington's 150th anniversary, you are invited to create an original poster/artwork in your medium. The contest is open to all artists of all ages! Create a poster that you think best represents the Village of Barrington. It's FREE to submit!
Posters must be submitted by April 20, 2015 with the Rules and Regulations Form.
Click HERE for the Guidelines, Rules, and Regulations Form