Artist and Art Festival News and Info
FREE Art Fest Boot Camp
What:
FREE art festival workshop led by Amy Amdur
Where:
The Art Center of Highland Park
1957 Sheridan Rd
Highland Park, Illinois 60035
When:
April 25, 2015
Morning Session from 10a – 12p
Afternoon Session from 1p – 3p
RSVP:
Please join us for a special FREE admission Workshop led by Amy Amdur that will cover key topics including: how to speak about your art, give pointers on display, teach you how to best represent yourself as an artist, and sell your art! Attending Artists are encouraged to bring in one piece of their original artwork.
Hosted By The Art Center of Highland Park
Application Deadline
March 16!
artfest Michigan Avenue
July 10, 11 & 12
3 Day Show!
We are proud to announce the launch of a brand new show: artfest Michigan Avenue. This three day all art festival takes place on Chicago's famous Michigan Avenue at the base of the iconic Chicago Tribune building overlooking the Chicago River. Admission to the festival is free and open to the public. About 100 juried artists will be featured at this "all art" show. Night before set up makes for a more relaxed load-in.
Chicago's 
West Loop Art Fest!
August 22 & 23, 2015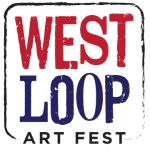 If you are looking for urban, this is your fest! The West Loop, named one of the hottest emerging
neighborhoods in Chicago officially announces the first annual West Loop Art Fest this August 22 & 23 on Washington Street, a few block west of downtown Chicago. The West Loop is the epicenter for Chicago's internationally acclaimed restaurants and is a hub for fashion and the arts.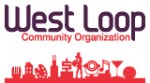 How to Promote Yourself Online & Sell More!
Carefully manage your email list. Collect email addresses at festivals and from anyone who contacts you by e-mail. Keep lists sorted geographically. You can be creative in collecting emails – try an artwork giveaway from your festival booth or web site. Take advantage of Amdur Productions' 20 festivals this season to build your lists and sell your art.
Send out electronic postcards, seasonal newsletters and announcements of your next festival(s) to your email list. At Amdur Productions, we provide artists with a "graphics" library of show logos and postcards to use in their electronic (and regular) mailings.
Your website is your resume, your studio, your gallery. Create a site that grabs attention. Keep accomplishments, festivals/events, and projects up to date. Include your bio, samples of your art, your contact info – phone number, email, and address. Set up Analytics (like Google) to monitor who is going to your site and where they are coming from. Review this often. Give people a chance to sign up to receive emails from you.
Professionally used platforms like Facebook are great ways to communicate with customers and people you have met at festivals. Post memorable images, photos of your studio, you at work and celebrate accomplishments like getting into a show, awards and special commissions. Make sure all business information is correct and respond to people's comments.
Learn about other social media platforms like Twitter, Instagram and Pinterest as good ways to promote yourself. You can use their icons on your website and business cards to let people know to look for your there too.
Top 10 Tips to
Maximize Sales This Summer
Amy Amdur gives her professional advice for artists to maximize their sales at an art festival. Watch below!
Important Upcoming Dates!
March 16, 2015: Applications Due for West Loop Art Festival and artfest Michigan Avenue
March 16, 2015: Festival Registration Forms and Public Relations Forms Due
April 1, 2015: Second payments processed for Spring Festival of Fine Craft, Barrington Art Festival, and Millennium Art Festival
April 6, 2015: Notifications Out for West Loop Art Fest and artfest Michigan Avenue
April 25, 2015: FREE Art Fest Boot Camp
Still Want to Apply?
The jury for the 2015 art festival season is now closed, except for West Loop and artfest Michigan Avenue.
Artists who still want to apply
 can apply to any festival for a wait-list position. A paper application can be found on our website 
HERE
.
Artists on the wait-list will be accepted into the festivals as space becomes available in order of their number (1 being the first to be let in) and according to their category.
Featured Artist: Agnes Rathonyi

"Sunny Perpignan" by Agnes Rathonyi
Agnes Rathonyi is a painter working in oils and acrylics. She was born in Hungry and came from a simple family where she was the only artist. Agnes started painting at a young age when she would visit her grandparents over the summers.
Agnes' paintings evolve organically from life's everyday glances. Each layer determines and guides the next.
"I am fascinated by the texture of paint, and the shapes and movements it can make. However, I do not want to be labeled an abstractionist. I want forms that the viewer can relate to, but I did not want to paint perfect photographs that left nothing for the viewer's imagination" says Agnes on her painting technique.
Agnes' paintings contain intense distilled images, objects, and surfaces that create a confrontation between past and present. They are affirmation of serenity, recollection and enchantment as well as wake up calls to the reality of our present lives.
See Agnes' paintings at the Chicago Botanic Garden Art Festival, Glencoe Festival of Art,Port Clinton Art Festival, and Third Ward Art Festival.
How to Successfully Take Your Kids to an Art Festival
Yes, there is a way to enjoy art festivals with your children! Amy Amdur, art festival director and mother of two children, has lots of experience. Watch this video and start to plan the art festivals you will bring your children this summer! Watch now…
New Artist Directory on the Web Site
Now it's even easier to browse artists! You can browse by artist name, by media such as painting and jewelry, and keywords such as "heart" or "tree". Click HERE now and start planning your new art collection today!
Barrington Art Festival Poster Contest!
As part of the celebration of Barrington's 150th anniversary, ALL are invited to create an original poster/artwork in any medium. The contest is open to all artists of all ages! Create a poster that you think best represents the Village of Barrington. Watch the video below to find out more! Click Here for the Details
Did You Know…?
Amdur Productions produces several of the country's best Fine Art Festivals.
In a recent survey by Sunshine Artist Magazine, 7 of our fine art festivals made the 100 Best Fine Art & Design Shows.
#9 Chicago Botanic Garden Art Festival
#15 Port Clinton Art Festival
#37 Art at the Glen
#39 Gold Coast Art Fair
#48 Buffalo Grove Art Festival
#55 Millennium Art Festival
#99 Promenade of Art Arlington Heights
Come to our top rated art festivals this summer!