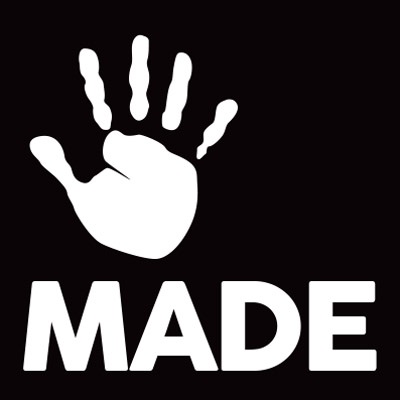 MADE
Chicago, Illinois • December 16, 2018
Sunday 11am – 5pm
---
A one day experience in Chicago
MADE. A carefully curated experience showcasing handmade, tailor made, custom made, homemade, loft made, city made, kitchen made, well made, finely made, creatively made, uniquely made, precisely made, beautifully made, perfectly made, outrageously made, delicately made, in-your-face made, and deliciously made.
MADE. It's about the passion Makers put into what they do…and the work they make.
MADE. A different kind of show, featuring everything made by hand, by Makers and the work they love to make. From art to food, clothing to lotions, stationary to furniture…MADE is the place to show it and sell it.
MADE. The newest, best, quirkiest, most exciting sampling of art, food, drinks, décor, accessories, and fashion.
MADE. A day for those in search of the next great thing to come see, taste, drink, try on, wear, enjoy, fall in love with, buy and own.
MADE is 8 days before Christmas, and two weeks before New Years.
Indoors at Chicago's Morgan Manufacturing in the West Loop, the on trend venue for what is current. MADE will be open for showing and selling from 11 am – 5pm.
2018 Festival Artists
Coming soon!
Visitor Information
WHAT:
MADE
WHERE:
401 N. Morgan
Chicago, Illinois 60642
WHEN:
December 16, 2018
Sunday 11:00 am – 5:00 pm
COST:
FREE
HIGHLIGHTS:
Exquisite artwork of all mediums will be represented at this show. This show features the hottest trends.
Want to be an artist in this show? Click on the Application below!
Parking
If you are driving, click here for more information on where to park.
Questions?
Need more information? Call the office 847-926-4300 or email info@amdurproductions.com with any additional questions or requests.
Proudly Sponsored by