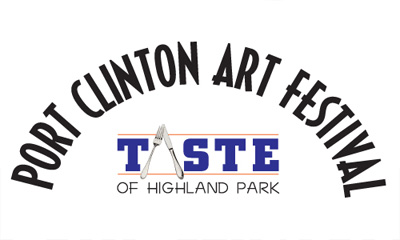 TASTE OF HIGHLAND PARK
Highland Park, Illinois • August 25, 26 & 27, 2017 • Friday 5p-10p, Saturday 10a-10p & Sunday 10a-6p
---
This year, Amdur Productions will host the 11th Annual Taste of Highland Park, which will run in conjunction with the 34th Port Clinton Art Festival in the heart of Downtown Highland Park. The Taste of Highland Park will take place on Central Avenue between First and Second Streets on Friday, Saturday, and Sunday. This event will feature local Highland Park restaurants, live entertainment all day long, and 260 artists selling original work in the Port Clinton Art Festival. Taste dozens of different cuisine, groove to your favorite songs, and be enlightened by the original art of artists from around the world! It's all here at the Port Clinton Art Festival and Taste of Highland Park!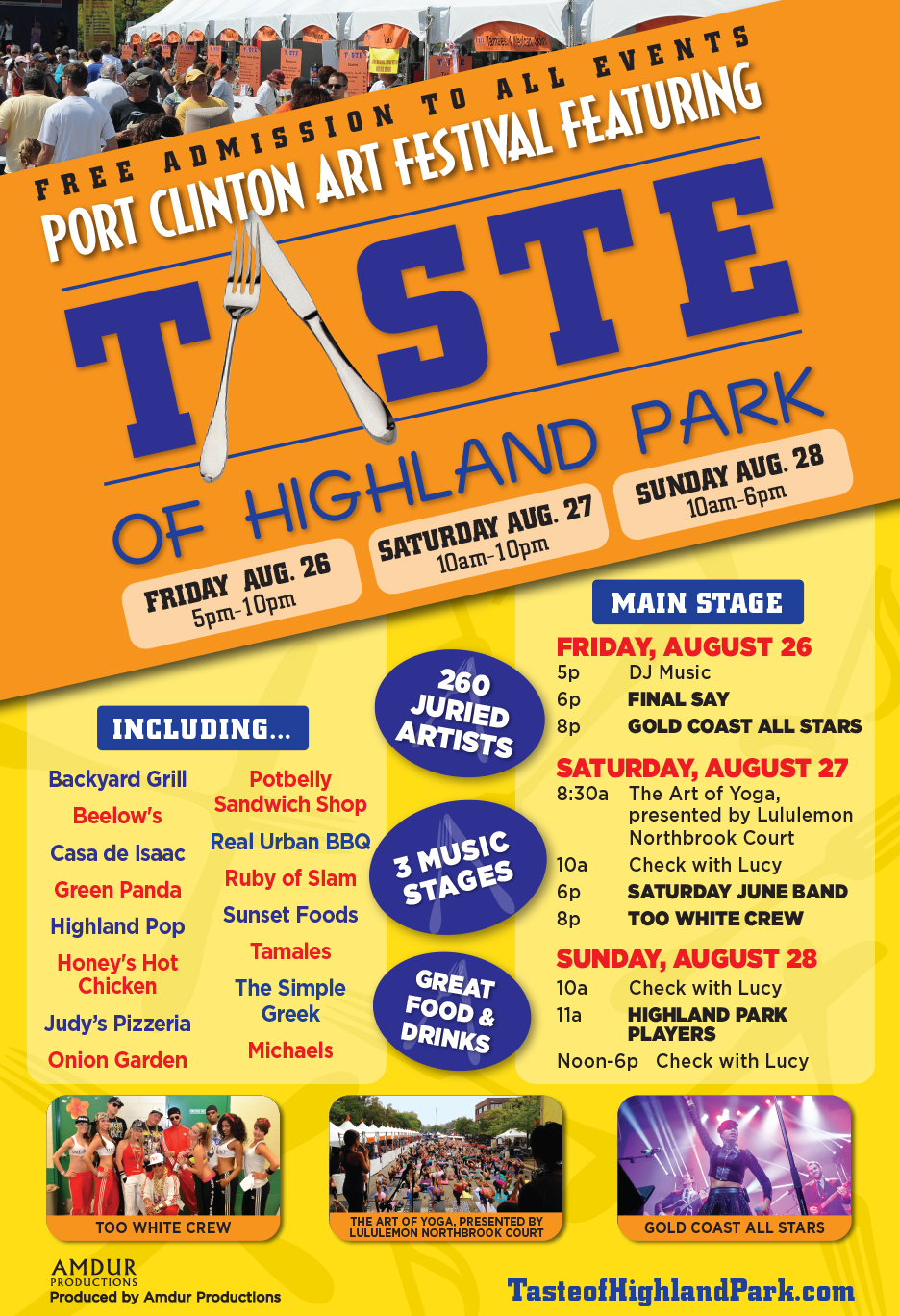 Visitor Information
WHAT:
Taste of Highland Park
WHERE:
Port Clinton Square, Central, 1st and 2nd Streets in downtown Highland Park600 Central AvenueHighland Park, Illinois 60035
WHEN:
Friday, August 25, 2017 5:00 pm – 10:00 pm

Saturday, August 26, 2017 10:00 am – 10:00 pm

Sunday, August 27, 2017 10:00 am to 6:00 pm

COST:
FREE Admission, FREE Parking
2016 MUSIC

HEADLINERS:

Gold Coast All Stars, Too White Crew and Check With Lucy.
Questions?
Need more information? Call the office 847-926-4300 or email info@amdurproductions.com with any additional questions or requests.
Getting There
The festival is located in Downtown Highland Park at 600 Central Avenue.
2016 Taste of Highland Park Music & Entertainment Line Up
Friday, August 26
5:00pm: Warm up hour
6:00pm: Final Say
8:00pm: Gold Coast All Stars
Saturday August 27
8:30am: Yoga by Lululemon
10:00am: Check with Lucy
5:00pm: Saturday June Band
8:00pm: Too White Crew
Sunday August 28
10:00am: Check with Lucy
Noon: Highland Park Players
12:30pm: Check with Lucy
SOUND CHECKS WILL TAKE PLACE WITH RECORDED MUSIC PLAYING
*Subject to Minor Changes
2016 Taste of Highland Park Restaurant Line Up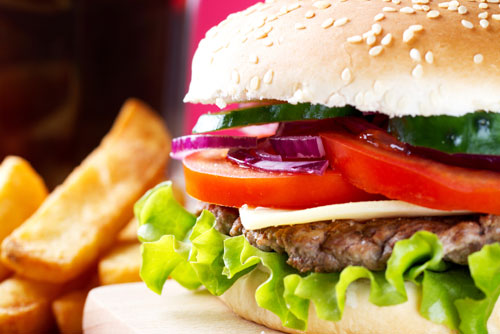 Backyard Grill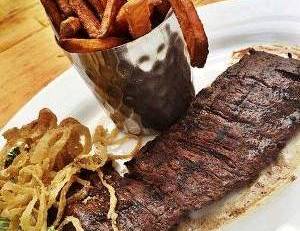 Beelow's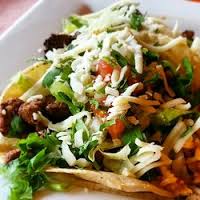 Casa de Isaac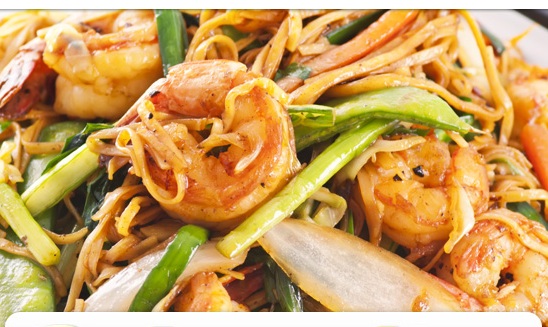 Green Panda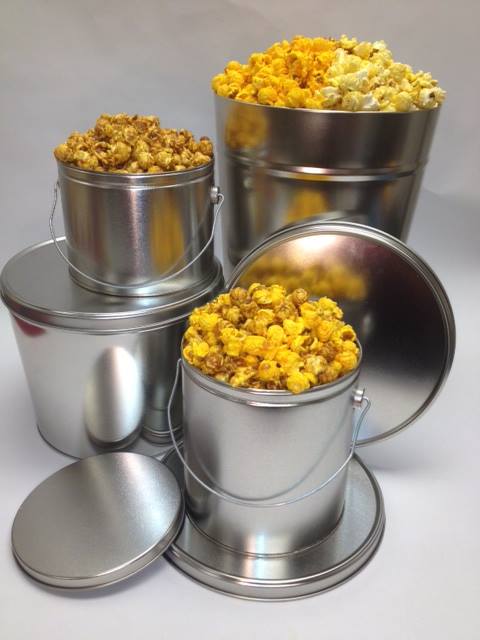 Highland Pop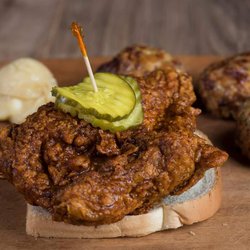 Honey's Hot Chicken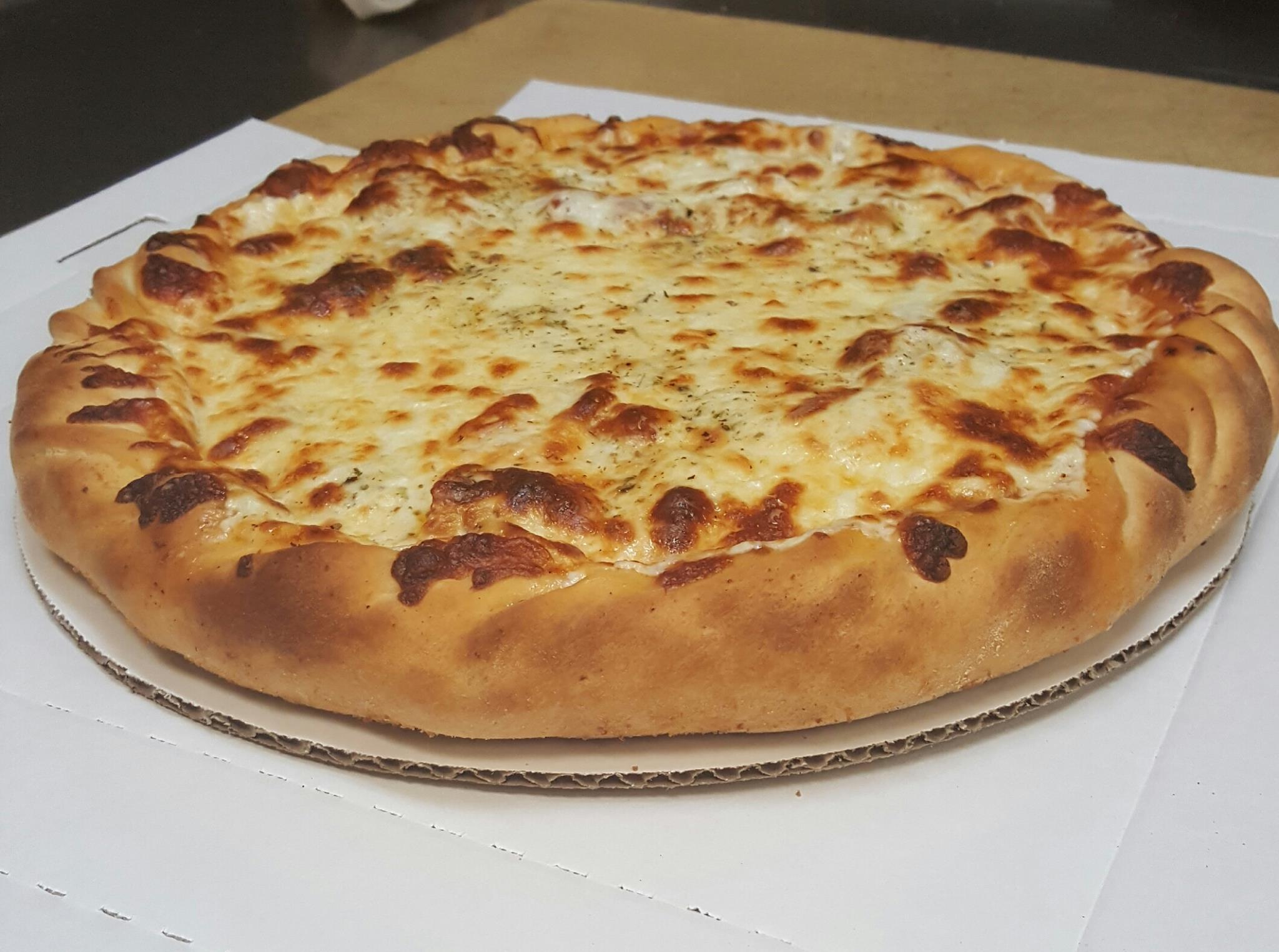 Judy's Pizza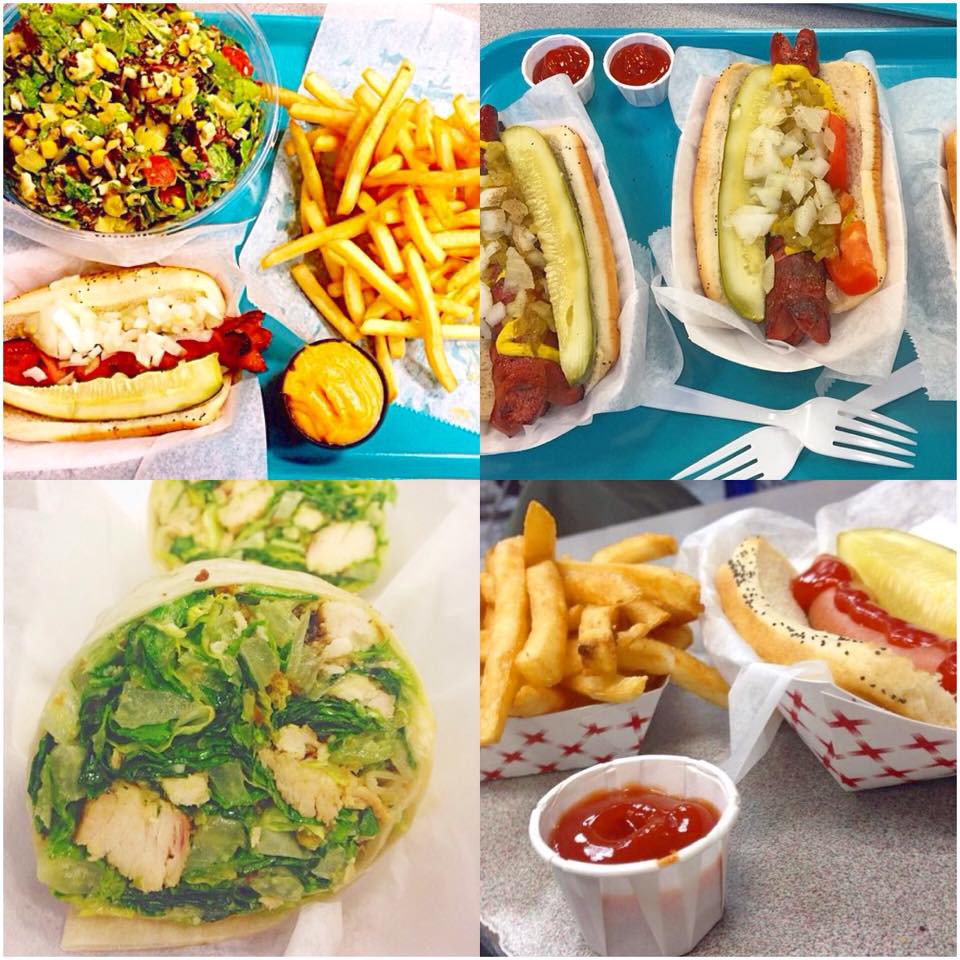 Michael's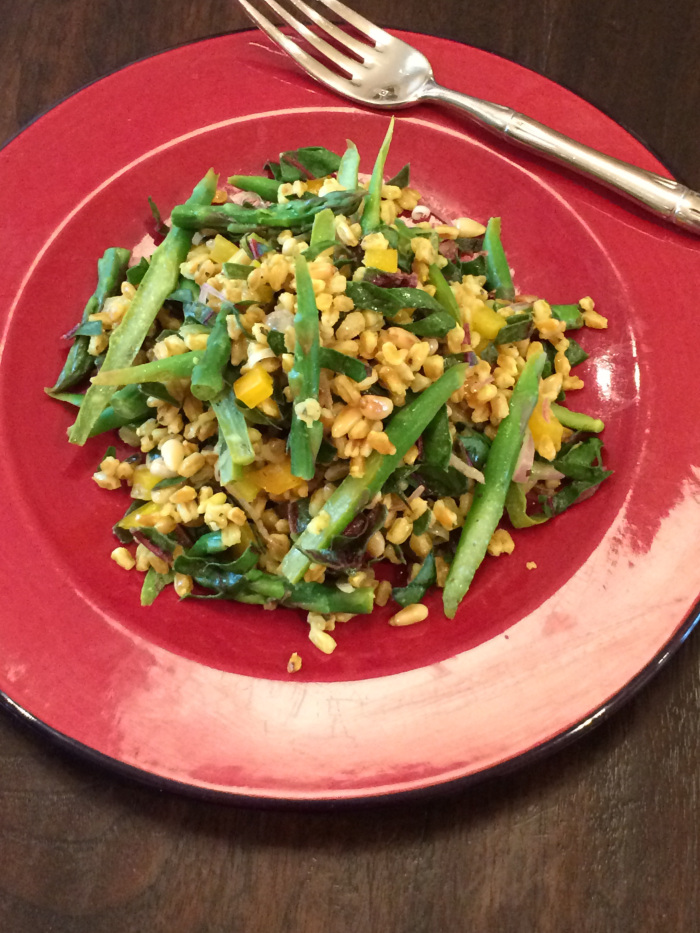 Onion Garden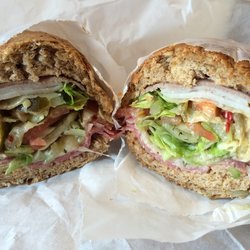 Potbelly Sandwich Shop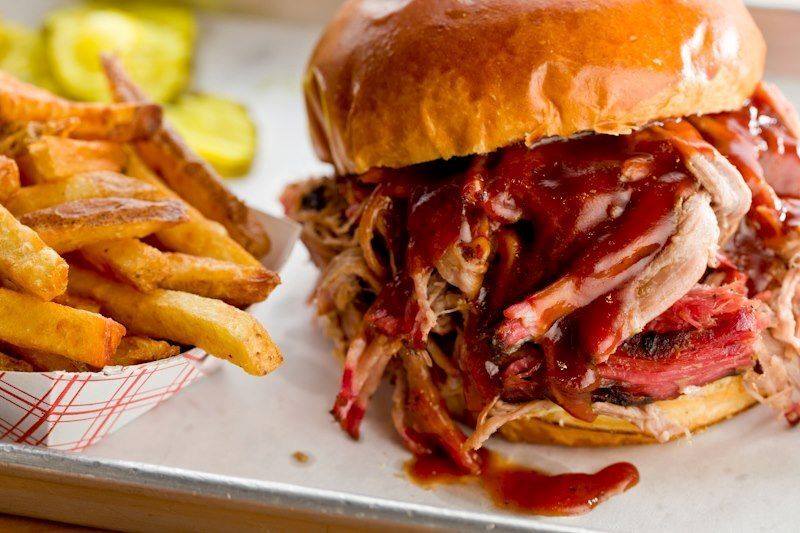 Real Urban BBQ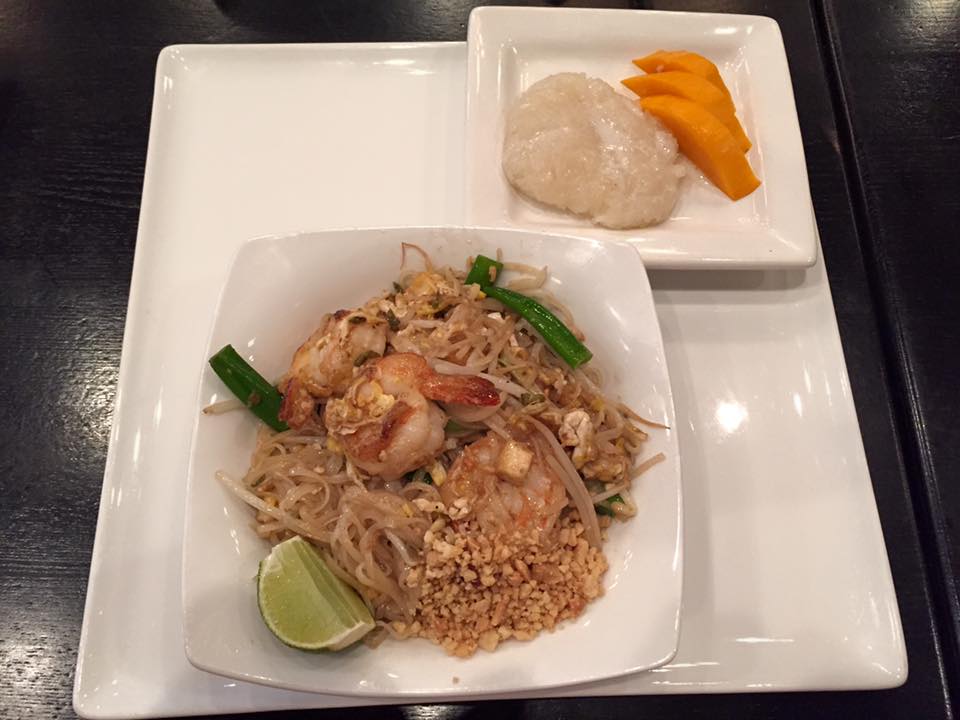 Ruby of Siam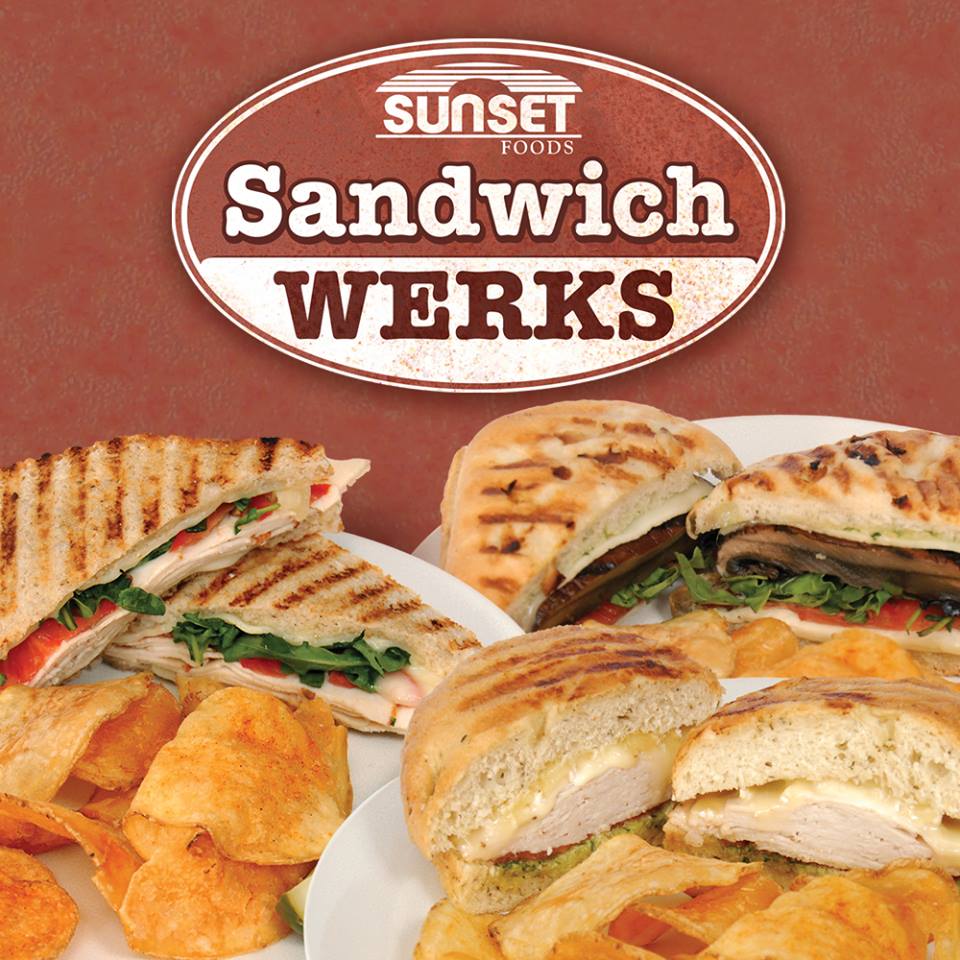 Sunset Foods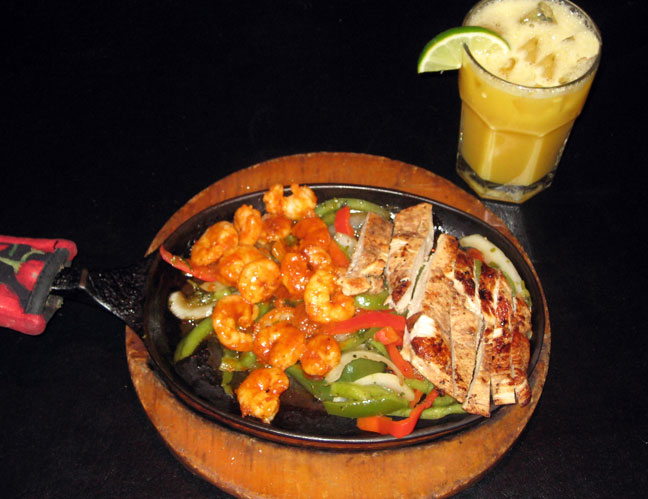 Tamales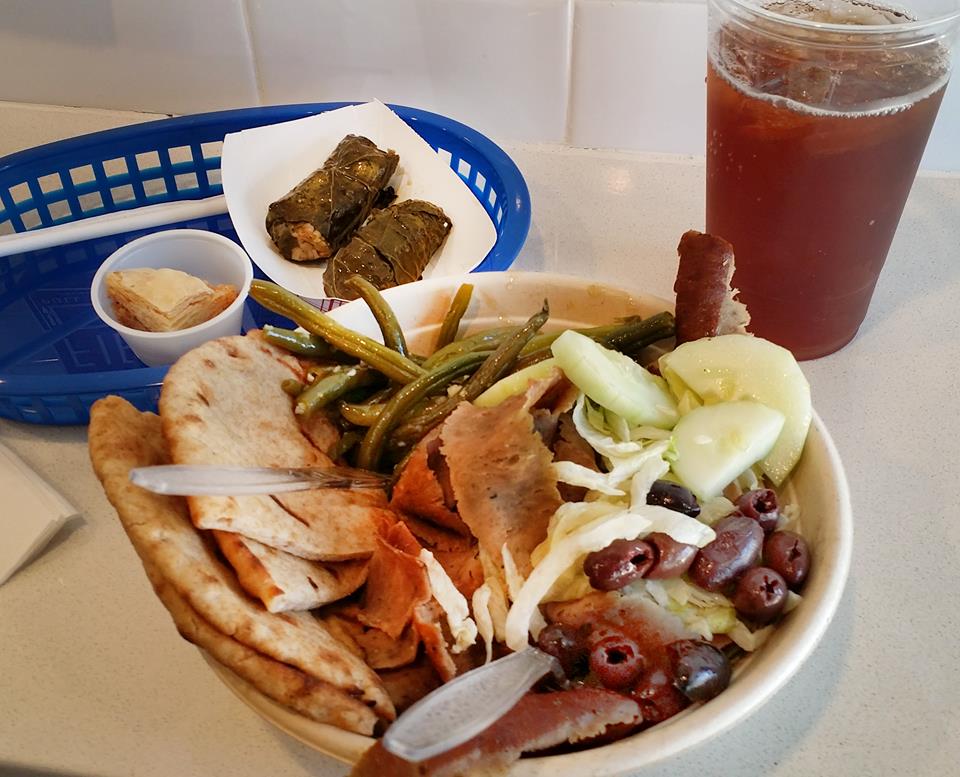 The Simple Greek
2016 Proudly Sponsored by:
2016 TASTY TREATS
The Taste of Highland Park runs in conjunction with the Port Clinton Art Festival! See above for all the tasty treats available all weekend long.
2016 MUSIC YOU CAN MOVE TO
Want to perform at the Port Clinton Art Festival?
Contact Lindsey Galassini at Lindsey@amdurproductions.com.
YOUTH ACTIVITIES
Let the kids express themselves by drawing on the Graffiti Wall or taking a spin on the spin art machine! Free activities including coloring and art fest bingo make this a fun, kid friendly art festival!
ARTISTS APPLY TODAY
Arists apply on-line through Juried Art Services. Artists need to provide 4 images of their work and one image of their booth display.
SPONSOR THE FESTIVAL
Sponsor this festival and gain exposure!
Contact Joan Angulo by calling 773 665 7709 or email jangulo@jangulomarketing.com.
YOUTH ARTISTS

Get real life experience in being an artist in an art festival. Show and sell your own art just like the pro's! Click Here for an Application!