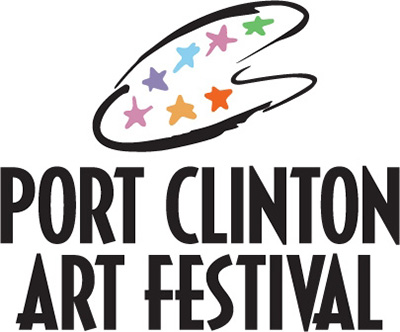 Amdur Productions Announces the 36th Annual Port Clinton Art Festival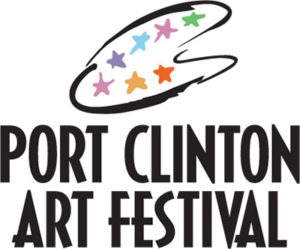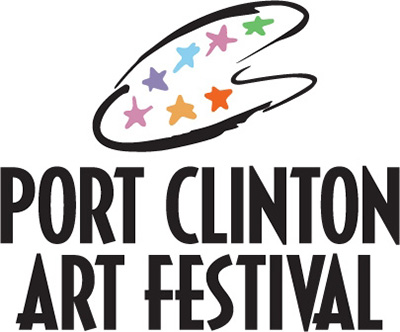 Amdur Productions Announces the 36th Annual Port Clinton Art Festival
Festival Helps Celebrate Highland Park's 150th Anniversary
The 36th Annual Port Clinton Art Festival, produced by Highland Park-based company Amdur Productions, returns to downtown Highland Park, Illinois, on Saturday, August 24 and Sunday, August 25, 2019.  The outdoor art festival is rated as one of the top art shows in the US by Sunshine Artist Magazine and a top show by Art Fair Calendar.
More than 240 of the country's most celebrated artists will showcase painting, jewelry, sculpture, photographs, fashion wearables, furniture and more. Local artists Mark Hersch, Meg Musick, Dana Reed, Ryan Roessler, and Howard Tatar from Highland Park; Sher Berman and Jim Wibat from Deerfield; and Jackie Schomburg from Glencoe are slated to exhibit. Artist talks and demonstrations will be held on Saturday, August 24, at 12 noon, 2 p.m. and 4 p.m.
"We're proud to be part of Highland Park's 150th anniversary celebration," said festival producer Amy Amdur, president of Amdur Productions. "Our first, modest gathering of artists in 1983 has evolved into the largest suburban art festival in Illinois. This annual event is the perfect mix of talented artists, both young and old, in a lovely location convenient to savvy art enthusiasts and their families."
The downtown streets are closed to traffic during the festival, so attendees can appreciate the city's architecture and landscaping by foot in a relaxed fashion. Festival-goers with strollers and wheelchairs can enjoy an accessible festival with easy access to all booths.
Throughout the weekend, thousands of art enthusiasts will enjoy the opportunity to purchase unique works of art by master artists from across the country. There are also art activities for kids like face painting, interactive art demos, and even a Youth Art Division.  Alongside established artists, the Youth Art Division celebrates the talents of artists ages 18 and under, offering them the opportunity to participate, exhibit, and experience behind-the-scenes of an art festival. The Youth Art Tent is sponsored by Blick.
In addition to the artwork, festival-goers can enjoy delicious food and beverages from neighborhood establishments, including from Real Urban Barbecue, Michael's Chicago Style, and Ravinia Brewing Company. Continuous live musical performances are scheduled throughout the weekend, including classic rock tunes from the duo Cirrus Falcon and jazz rock fusion by Check with Lucy on two live music stages. A special performance of music from Mama Mia by the Highland Park Players is scheduled for Sunday, August 25, at noon.
The Port Clinton Art Festival runs Saturday, August 24 and Sunday, August 25, 2019, from 10 a.m. to 6 p.m. Parking is free, and festival admission is a suggested donation of $5 per person. The show is accessible from the downtown Highland Park stop of Metra's Union Pacific/North Line.
For more information about the Port Clinton Art Festival or Amdur Productions, call 847-926-4300, or click [email protected] and amdurproductions.com. Follow Amdur on Facebook, Twitter and Pinterest.
About Amdur Productions
For 36 years the Highland Park, Illinois-based Amdur Productions, a nationally acclaimed arts festival production company, has organized and directed many of the country's most prestigious juried art festivals. Shows produced by Amdur include many in the Chicago area, such as the Gold Coast Art Fair, the Port Clinton Art Festival, Millennium Art Festival, Artfest Michigan Avenue, and in Milwaukee, the Third Ward Art Festival. Many Amdur Productions' events are rated in Sunshine Artist Magazine's "Top 100 Best Fine Art & Design Shows" and Art Fair Calendar's "Best Art Fairs."