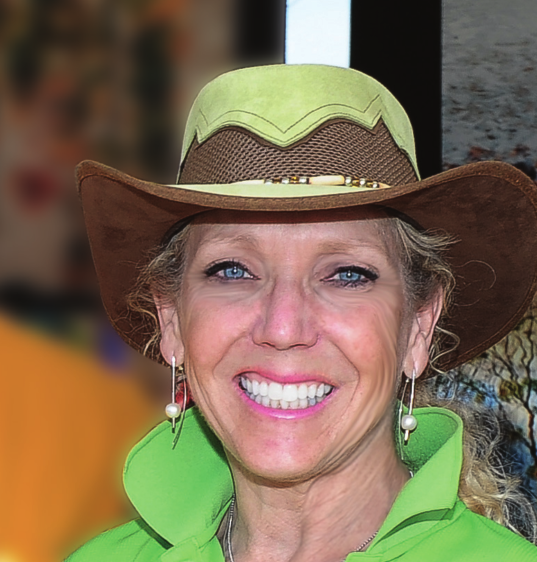 Amy Amdur: CEO
For Amy Amdur, art will always remain an enduring passion. A Highland Park, Ill., native and a fourth generation Chicagoan, Amdur cultivated her love of art from a young age, starting painting classes at the early age of 5. That summer she exhibited her early paintings at an art show in her hometown, where she was offered $25 for a painting, a payment she graciously turned away. To Amdur, exhibiting at a show was enough of an award and the excitement it brought has fueled her passion to bring artists, communities and collectors together for more than 30 years and counting.
Upon graduating from Northwestern University, Amdur worked for her father, a developer who revitalized downtown Highland Park through the creation and construction of the Port Clinton Square shopping center. In 1984, during construction of the plaza, offices restaurants and shops, Amdur asked about plans for a grand opening and was tasked with the project. Her opening vision created lasting results, as she launched the Taste of Port Clinton, Music in the Plaza, and the inaugural Port Clinton Art Festival with 40 artists and thousands of visitors. The community latched onto the Port Clinton Art Festival, and today, decades later, the Port Clinton Art Festival attracts hundreds of thousands of visitors and ranks as one of the country's most prestigious art fairs, according to Sunshine Artist Magazine.
With the thrill of the Port Clinton Art Festival still fresh in her mind and a continued desire to make art available to the public, Amdur began to build her arts festival production company out of her home. In addition to a full-time job working as a corporate trainee for Holiday Inn Corporation, Amdur spent the majority of her nights and weekends creating Amdur Productions from scratch. Upon the birth of her daughter, Amdur left her job as Development Director for the Florida Philharmonic and went into business full-time for herself. With the rapid growth and success of Amdur Productions, the company quickly grew out of Amdur's home and she relocated the business to its current location in Highland Park. After more than three decades, Amdur Productions has a staff of more than 30 employees which is made up of eight full-time employees, dozens of part-time employees and several summer interns. Today, Amdur Productions has received national acclaim for having organized and directed many of the country's most prestigious juried art festivals, including the Gold Coast Art Fair at Grant Park, Art at the Glen Town Center and many more.
Amdur is an active member of the Highland Park community and is involved with a variety of organizations. Most notably, Amdur currently serves as president of the Downtown Property Owners Association, and sits on the Women's Board of Chicago's Gastro-Intestinal Research Foundation. When she's not coordinating an upcoming festival or volunteering, Amy enjoys playing golf, traveling, cooking and spending time with her children.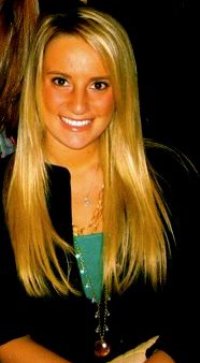 Lindsey Galassini: Director of Event Production
A Chicago native, Lindsey spent most of her childhood falling in love with Chicago and now couldn't be prouder to live in the greatest City. Lindsey's winning attitude and determination for success allows her to build strong, long-lasting relationships with artists, suppliers and clients.
Lindsey made a bold decision to travel to University of Central Florida to earn her degree in Event Management. With a campus based next to Walt Disney World, she was lucky to have countless hands on experience planning and executing world class events. She landed an internship at Star Events and worked for three years on some of Chicago's most exciting beer and music festivals. Upon college graduation, Lindsey found her home at Amdur Productions. She loves every second of working for Amdur Productions. "We get to work on the best Art Festivals in the country, with a team that acts like family...it doesn't get much better than that" she said. Lindsey's expertise include event production and management, time-line management, permitting and on-site management. Outside of work, Lindsey enjoys spending time with family and friends, cheering for the Chicago Bears, listening to Country Music and traveling around the world.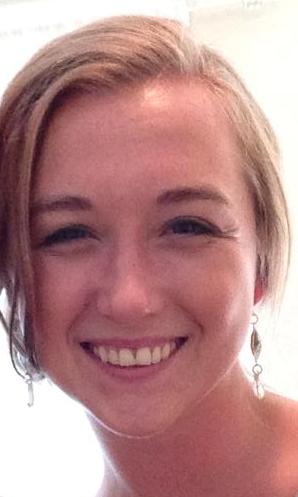 Caitlin Pfleger: Director of Artist Relations
With a background in hospitality and psychology, Caitlin's real passion is people and communications. She has lived in many different suburbs and also in the Lincoln Park neighborhood in Chicago. Because of these experiences, she has a great understanding of the people in Illinois.  Caitlin has worked in many jobs, from more technical jobs like database management and Audio/Visual assistant to more social jobs like Front Desk Agent and catering server. Through these jobs, Caitlin has always kept great service at the utmost important aspect of the job. While studying at DePaulUniversity in Chicago, she interned with Amdur Productions for the summer of 2012 and fell in love with the art, the artists, and event production.  She then graduated in the winter of 2014 and immediately started full time with Amdur Productions
Outside of work, Caitlin enjoys outdoor sports such as swimming and volleyball. She also likes playing darts, pool, and any strategic card game. She loves going to concerts, big or small, and loves any music. Caitlin is a beer connoisseur so going to new craft breweries has become a favorite.
Caitlin is the main point of contact for all artists. If you want to contact Caitlin you can reach her by email at Caitlin@AmdurProductions.com or calling 847 926 4300.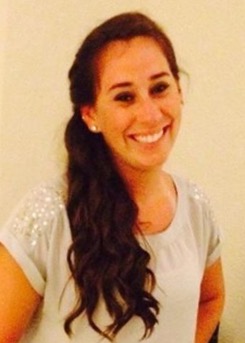 Jill Mortillaro: Director of Development & Operations
Jill was born in Evanston, IL and raised in Mt. Prospect, IL. She graduated from Marquette University in 2011, with a BA in Public Relations and has always had a passion for events.
Previously has an HR Director and National Trainer, Jill was able to travel throughout the US, and that's where she fell in love with travelling and visiting different cities and states. She looks to travel in Italy. Jill loves the Chicago Bears and Chicago Blackhawks. Her favorite food is Italian, and she loves to cook and try new recipes. Jill's favorite genre of music is Country and she tries to get to as many concerts as possible.
Jill is the Director of Development & Operations, taking care of ongoing web-site management, tracking the production of various collateral materials, overseeing purchasing of festival related supplies, developing new artists, and making sure the festivals run smoothly.
Jill can be reached at 847-926-4300 or
Jill@AmdurProductions.com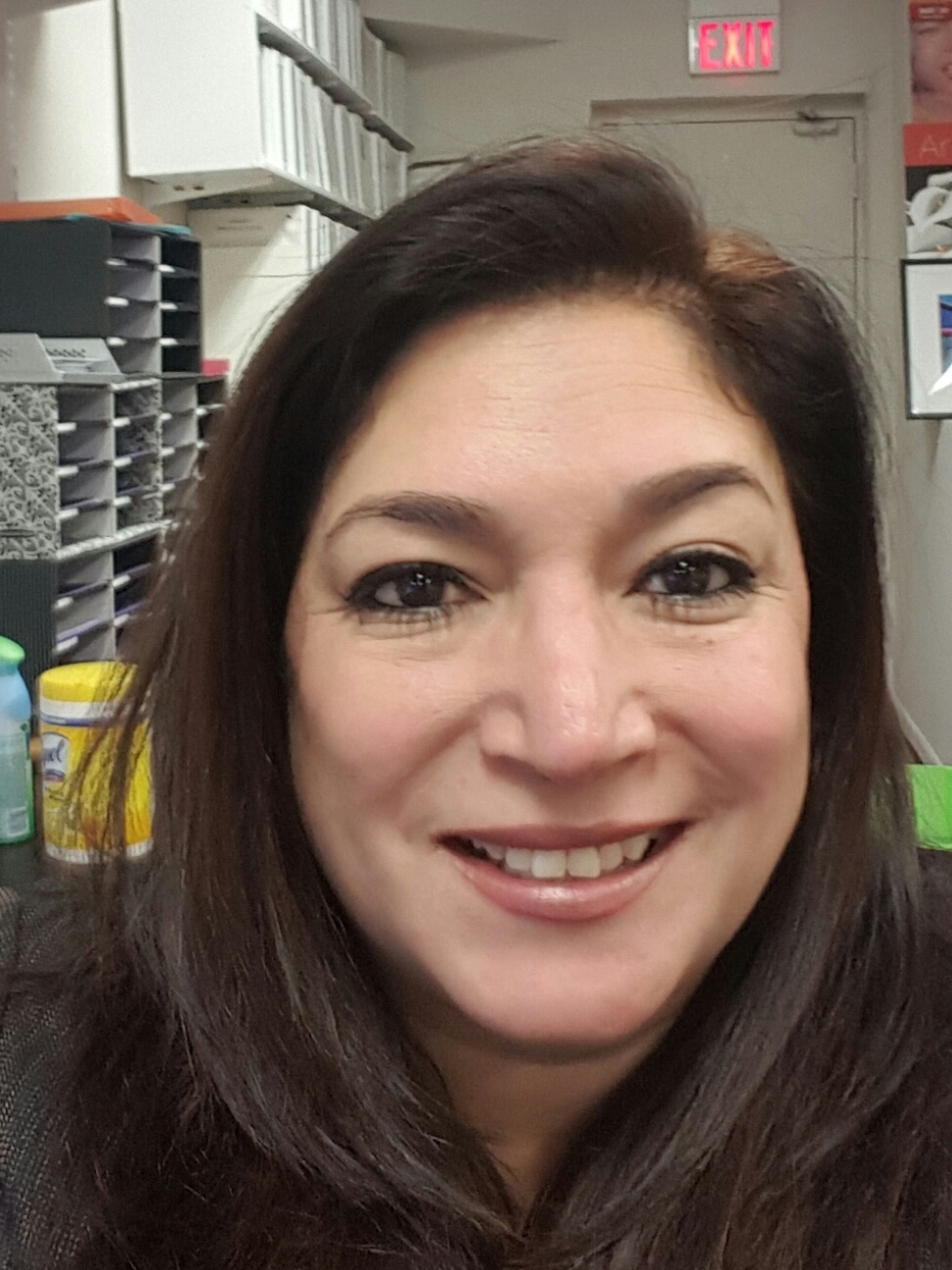 Annette Gaytan: Accounting Manager
Annette is in charge of all accounts and monetary transactions of Amdur. She is looking forward to meeting and helping all of our artists!
You can reach Annette by calling 847 926 4300 or emailing Annette@AmdurProductions.com.
More Bios Coming Soon!