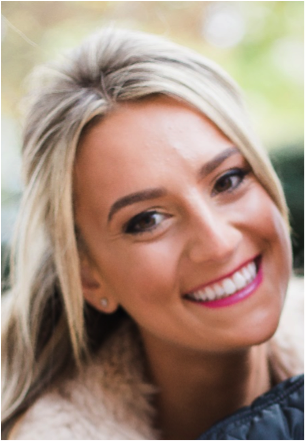 A Chicago native, Lindsey spent most of her childhood falling in love with Chicago and considers herself a proud Chicagoan. Recently, starting a family encouraged her to plant some roots in Lake Forest, IL which she falls more in love with daily. Lindsey's winning attitude and determination for success allows
her to build strong, long-lasting relationships with artists, suppliers and clients. 
Lindsey made a bold decision to travel to University of Central Florida to earn her degree in Event and Marketing Management. With a campus strategically based next to Walt Disney World, she was lucky to have countless hands on experience planning and executing world class events.
Upon college graduation, Lindsey found her home at Amdur Productions. She loves every second of working for Amdur Productions. "We get to work on the best Art Festivals in the country, with a team that acts like family…it doesn't get much better than that" she said. Lindsey's expertise includes event production and management, client relations, time-line management, permitting, company future planning and on-site management. Lindsey especially loves working with municipalities of all types and cherishes is relationships with all of her clients.
Outside of work, Lindsey loves spending her time with her husband and daughter. She is always cheering for the Chicago Bears, listening to Country Music, checking her Peloton stats, and traveling around the world (when time allows).