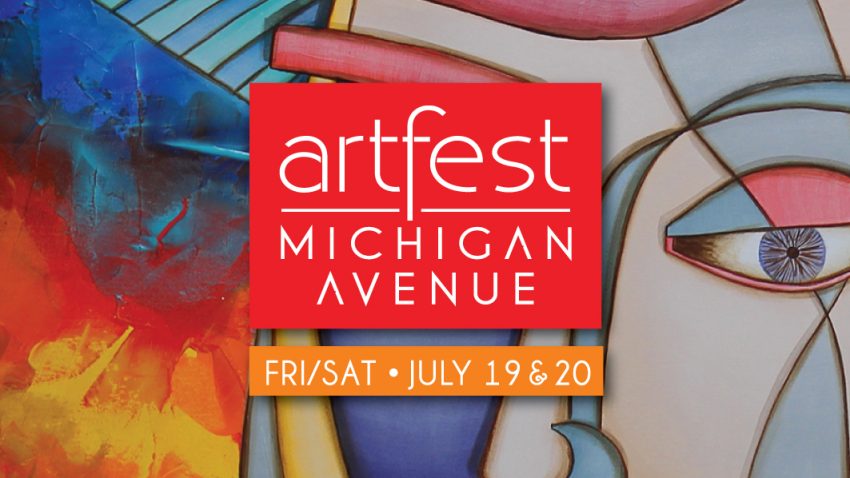 Art Fest Michigan Avenue This Weekend, July 19 & 20!

Amdur Productions, an award-winning art festival production company, is excited to announce the return of one of its most popular events to the Magnificent Mile! For the fourth year in a row, Artfest Michigan Avenue will be held in downtown Chicago at the base of the iconic Chicago Tribune Building, 435 N Michigan Avenue. Showcasing the work of 65 juried artists from across the country in a wide variety of mediums, this "all-art" show will be held Friday, July 19, and Saturday, July 20, from 10 am to 5 pm both days. Admission is FREE for all attendees!
"Artfest Michigan Avenue has been incredibly successful year after year, and we're so excited to return to this ideal downtown location," says Amy Amdur, president of Amdur Productions, producer of Artfest Michigan Avenue. "I am so proud of the festival and the talented artists we've chosen and I know that the show will offer amazing art finds for all budgets."
Artfest Michigan Avenue is the perfect destination for a summer shopping experience, as there will be a multitude of art on display and available for purchase. From gorgeous glass and jewelry to functional wearables and sustainable, up-cycled artworks, the festival has something for everyone. Free admission for this two-day event, convenient access via public transportation and a nearby parking garage on E. Illinois Street, and a relaxing view of the Chicago River make this a must-go event this summer.
"There's nothing quite like this unique art festival, as it gives both the downtown work force and tourists in Chicago a taste of artists from all different mediums," says Amdur, "Festival-lovers enjoy the fact that this show starts on a Friday. It a great way to start the weekend off early or  enjoy summer work hours," she added.