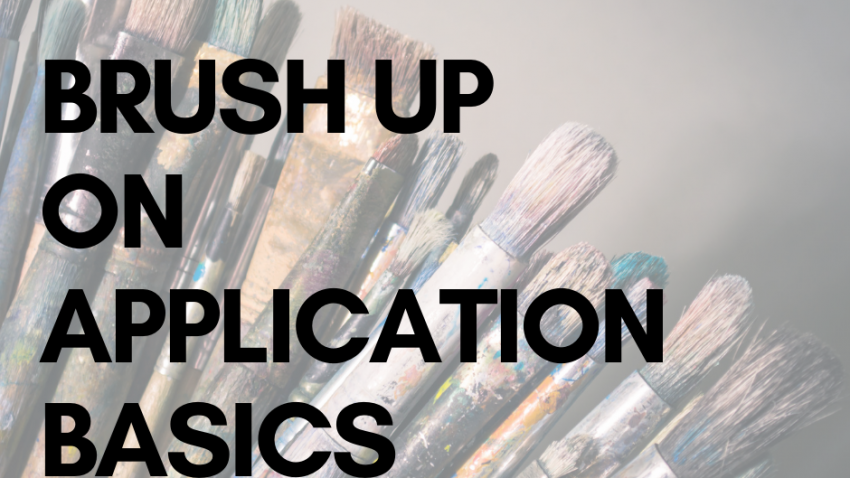 Tuesday Tip: Brush Up on Application Basics
The 2020 Summer Art Festivals are just around the corner! Be on top of your game and ready for applications by doing these essentials now:
Review Your Jury Images
Review your application jury images from last year. Replace blurry, unfocused images with clear, crisp images. Have new work? Choose 4 pieces that represent the new work to keep your jury images fresh.
Quick Tip: Some application sites have image size requirements. Be prepared and see what the requirements are to make sure your image files are big enough.
Take a New Booth Image Today
Take a new photo of your presentation. Booth presentations sometimes get improved over the summer however artists become too busy at the shows to take a new booth image for applications. Set up the booth presentation and take a photo now before winter! (You can do this in your backyard)
Quick Tip: Take your time to make the booth look the best it's ever been. Think about each element in the booth: displays, walls, floor covering, cases, tables, etc.
Review  Your 2019 Art Fairs
Review each art fair you participated in last year and look at the following: sales, weather, attendance, and location of the event. Did weather impact attendance? Do you feel there's potential with the typical customer at the festival? Did you see your typical customer at the show? Start to recognize what worked and which locations were receptive to your artwork. Then, you will have an easier time choosing shows for 2020.
Quick Tip: Remember to take notes in 2020 on each show!
Take a Free Workshop of Art Fair Basics, like Art Fest Boot Camp, Saturday, December 7 at the Highland Park Country Club in Highland Park, Illinois. This two hour session, from 10 am – Noon covers everything you need to know from making art to selling your art in an art show. Space is limited.