Palette Newsletter February 2023 Edition

February 2023 Edition

Welcome to Palette!
This is the Amdur Productions Monthly Newsletter for Artists, Makers, and Creators! We're here to keep you up to date on festival news, festival & artist tips, art events in the Chicagoland area, and so MUCH more!
---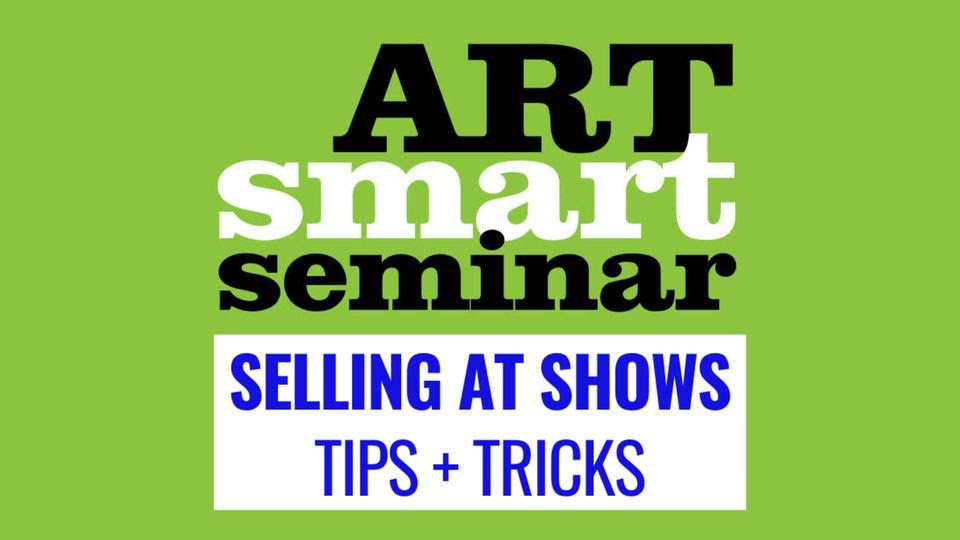 Tuesday, April 4th 10 AM-12 PM CT
Are you an artist? Are you planning to exhibit at any of Chicagoland's summer art fairs or festivals? Are you interested in promoting yourself and your art to the fullest?
If so, then don't miss the FREE Online Seminar!
---
Meet the 2023 Advisory Board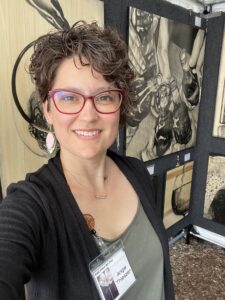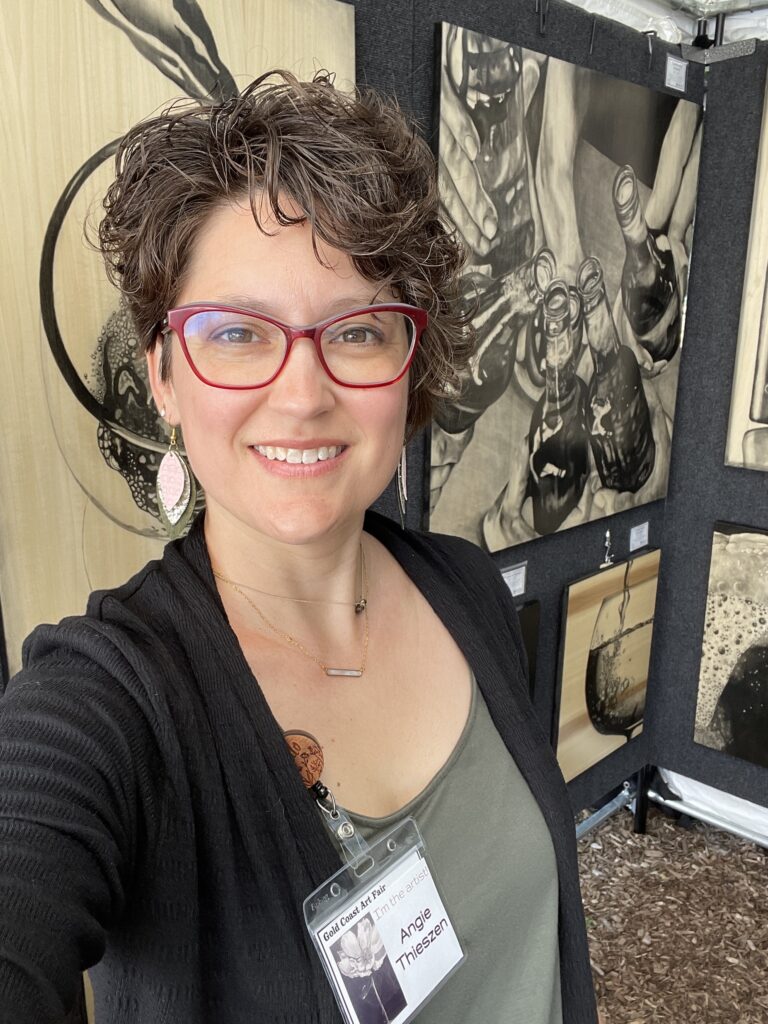 Angie Thieszen (Wood Stain Artist) brings details to life through the unique medium of wood stain. Each piece is free-hand drawn with pencil on poplar wood and stained with wood stain using q-tips and cloths on Angie's fingertips.  For Angie, there is a breath of life found in details and contrast.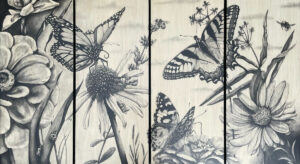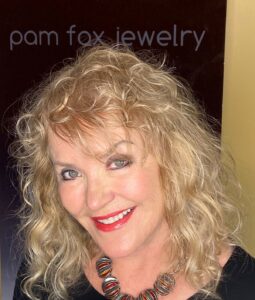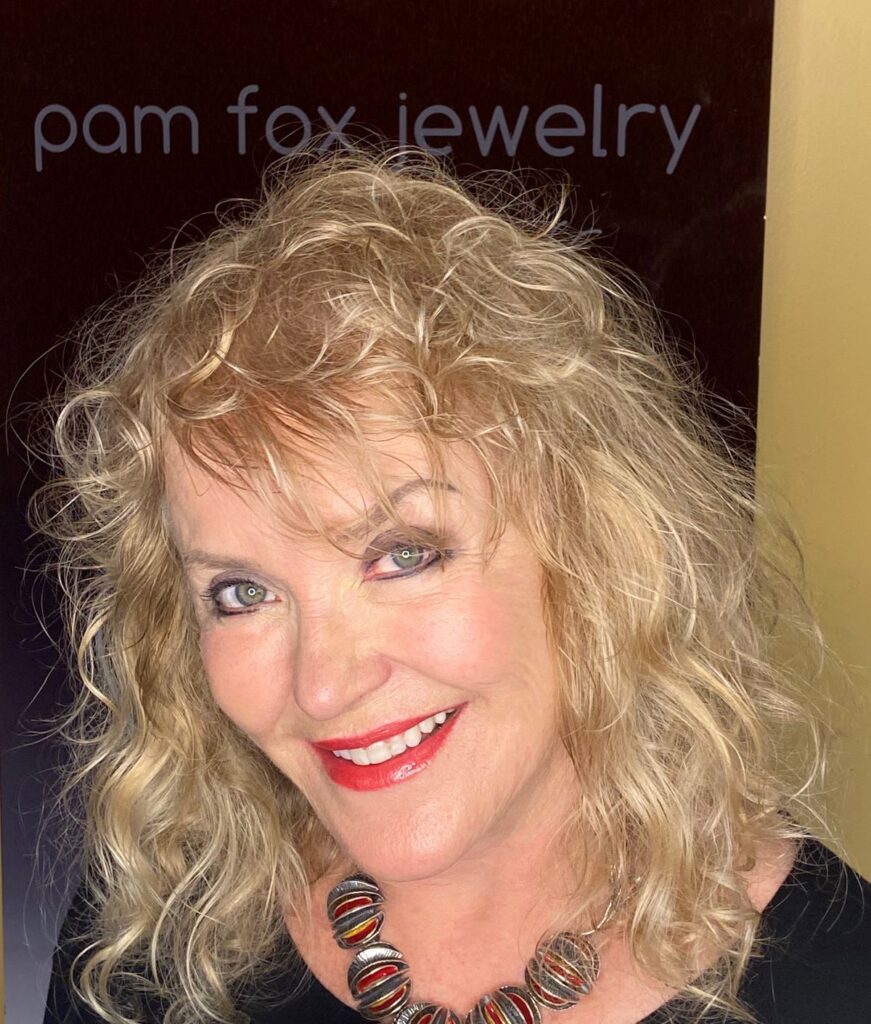 ---
Pam Fox (Jewelry Artist)  designs deal with the interplay between structure and natural form. Pam lifts botanical textures and uses portions of these impressions or alters them, as repeated elements by soldering them to various forged elements.
Pam loves making the pieces and knowing they become a part of a collector's story.
---

Steve Wewerka (Photographer) explores the pure qualities of the photographic eye, using lines, shape, geometry, and the quality of light to capture the essence or mood of a scene. Steve's images are about the "intangible emotional places that photographs can take us"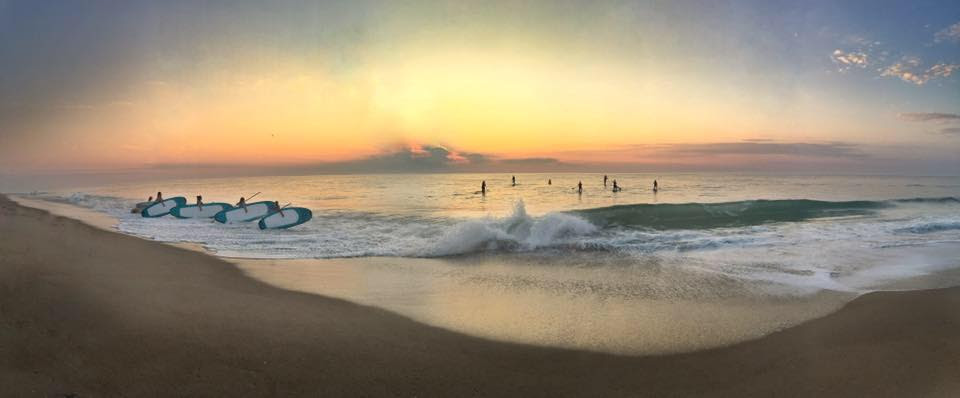 ---

Micah Felch (Sculptor) creates tree creations, sculpted from naturally tumbled stone, copper, and hand torched glass. Micah skillfully expresses the relationship between nature and human imagination with his art.
MICAH FELCH DANCING CREEK STUDIO

---

Kelly Jacobson (Jewelry Artist) pieces are designed in CAD, printed on a 3d printer and then set, soldered, and assembled by hand. She blends traditional techniques with computer aided design, to create unique pieces with a modern edge. Kelly's designs are meticulously crafted from start to finish in her all-female studio. 

---
CALL FOR INTERNS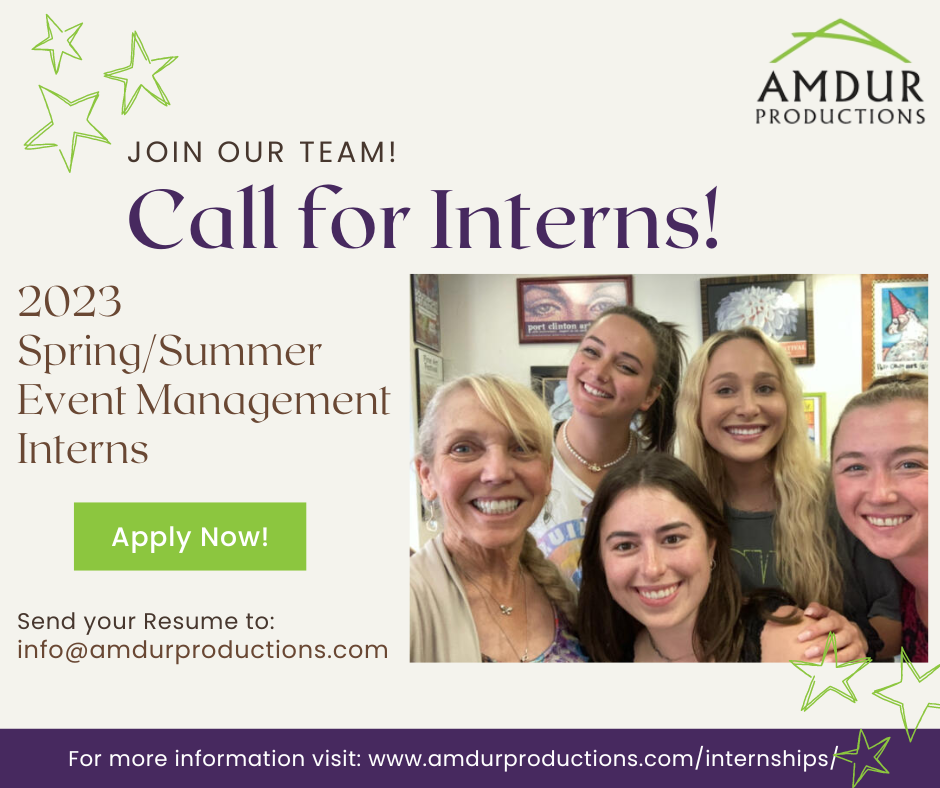 Calling all intern applicants! We're looking for energetic, well-organized college students to help manage all aspects of our festival production including office work prior to the festival and management on-site at festivals. 
---
CHICAGO FURNITURE BANK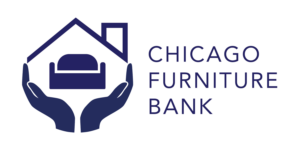 Amdur Productions is happy to announce their continued support of Chicago Furniture Bank, a non-profit whose mission is to "provide dignity, stability, and comfort to Chicagoans that face poverty by allowing clients to handpick an entire home's worth of furniture." 
Last Summer our festival goers + artists donated hundreds of art pieces to Chicago Furniture Bank at Amdur Productions Art Festivals! We are excited to do this again in 2023!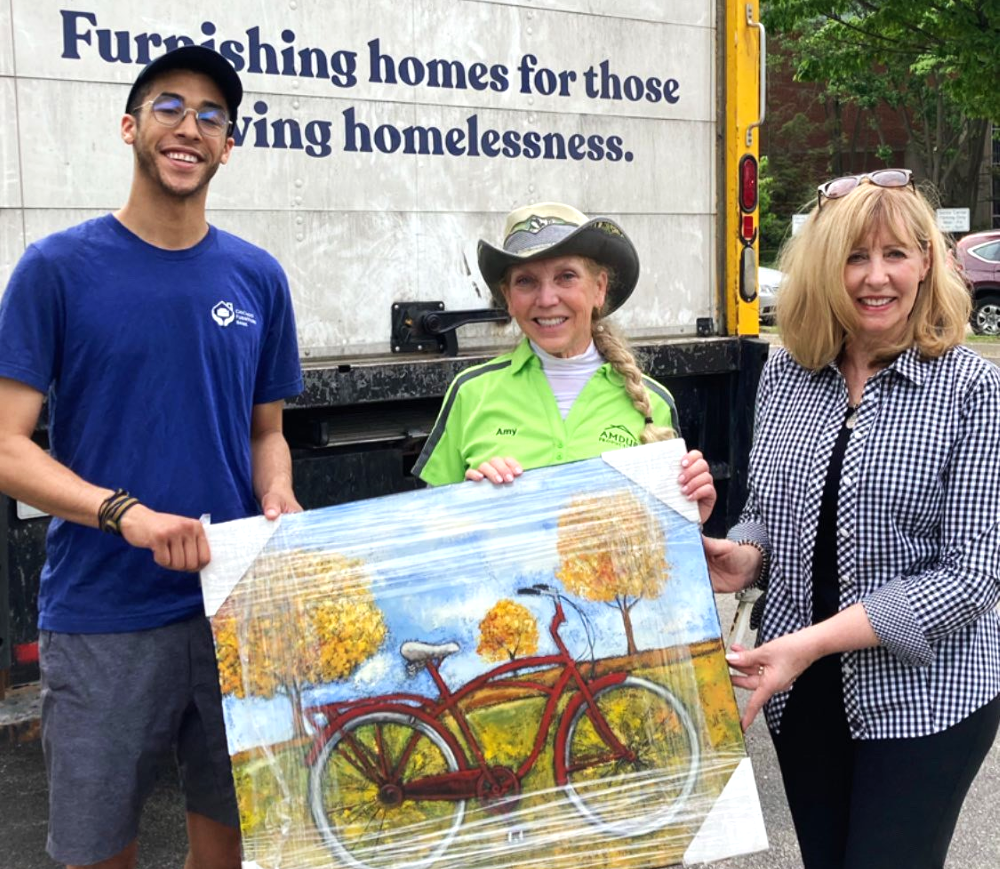 ---
FROM THE DESK OF AMY AMDUR
February 6, 2023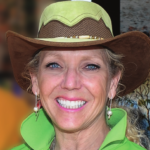 Dear Friends,
This year marks our 40th year of planning and producing Art Festivals. It has been an honor to work with thousands of artists over the years at hundreds of festivals. I continue to be in awe of the creativity, perseverance, and professionalism displayed by artists over the years. I am thankful for my great staff who have been part of the journey too. 
The first festival, the Port Clinton Art Festival, featured 40 artists in the plaza. Over time it grew to its current roster of 260 artists from across the globe. Over the 40 years, thousands of artists have been featured in the more than 300 festivals we have produced near and far.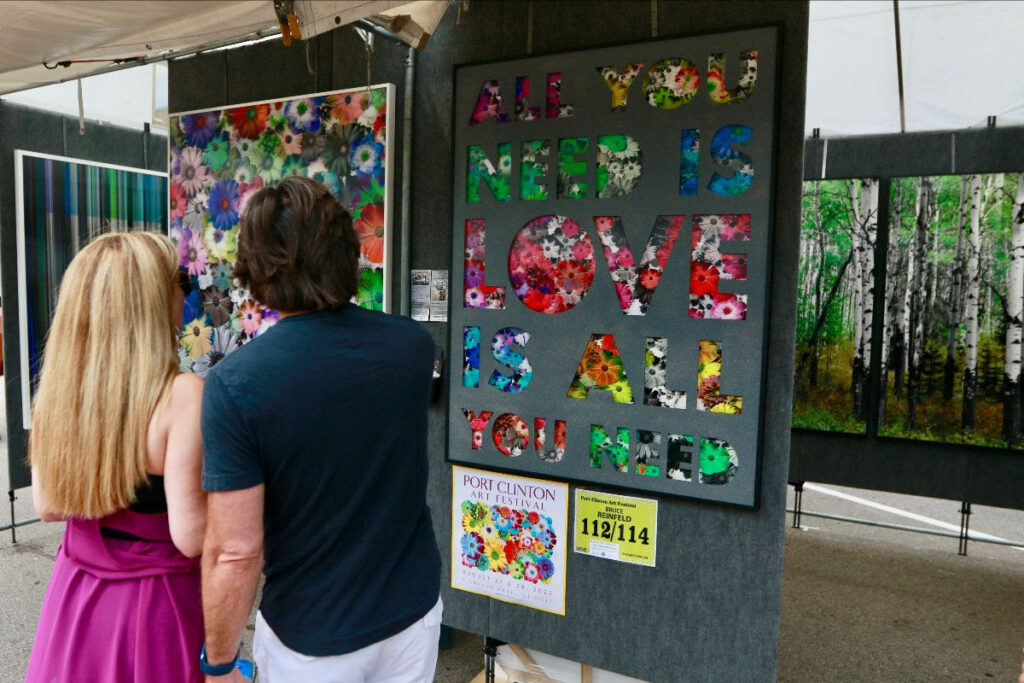 This summer will feature 20 juried Art Festivals from May through September including two new festivals: the Deerfield Art Fair and the Wilmette Art Fair. We are excited to continue producing the well known Gold Coast Art Fair, Port Clinton Art Festival, and the rising Third Ward Art Festival.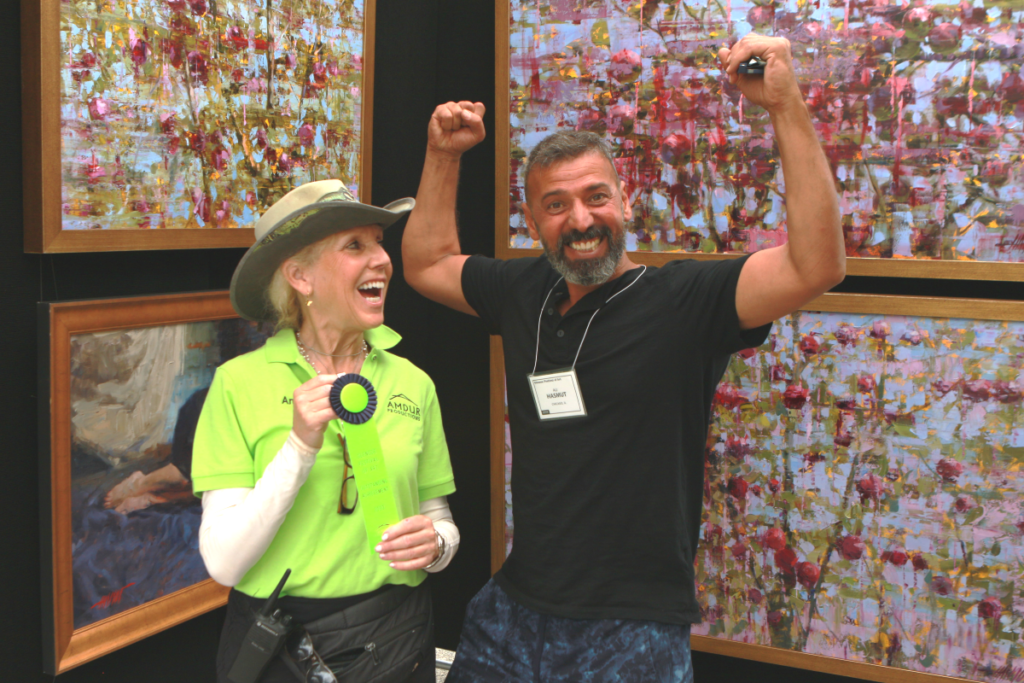 We are busy gearing up for the 2023 season. Warm weather & fantastic Art Festivals will be here before we know it!
See you on the street.

Best wishes,


Amy Amdur
President, CEO, Amdur Productions Inc.