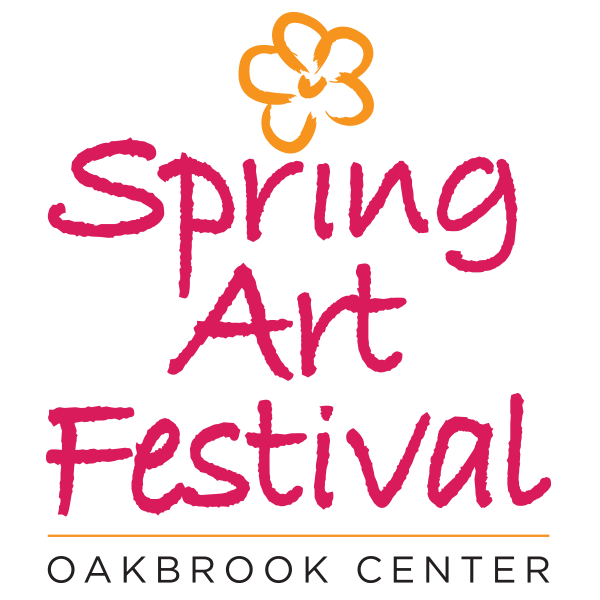 SPRING ART FESTIVAL AT OAKBROOK CENTER
Oakbrook Center in Oak Brook, Illinois
May 20 & 21, 2017
Saturday 10am – 6pm  & Sunday 10am-6pm
---
4th annual Spring Art Festival in Oak Brook
This year's festival features ceramics, fiber, glass, jewelry, and wood. The Spring Art Festival will take place Saturday and Sunday, rain or shine.
"The Spring Art Festival creates an art and cultural oasis along Oakbrook Center's already elegant exterior mall, which features beautiful open walk ways among trees, plants, flowers, signature stores and restaurants," says Amy Amdur, president of Amdur Productions, "Festival goers will have the opportunity to find one-of-a-kind works of art, which are great gifts for this season's weddings and graduations, as well as indulgences for the home."
Free and open to the public, the Spring Art Festival will showcase the work of about 70 juried artists from across the country in a variety of mediums, highlighting jewelry, fashion, glass and functional art, as well as painting and photography. Along with the incredible artwork available for purchase, attendees will be able to interact with artists through demonstrations and booth chats.
Share on social media
2016 Festival Artists
Coming soon!
Visitor Information
WHAT:
The 4th Spring Festival of Fine Craft at the Oakbrook Center
WHERE:
Oakbrook Center
100 Oakbrook Center
Oak Brook, Illinois 60523
WHEN:
May 20 – 21, 2017
Saturday 10:00 am – 6:00 pm
Sunday 10:00 am – 6:00 pm
COST:
FREE Admission, FREE Parking
HIGHLIGHTS:
In addition to the incredible artwork, Spring Festival of Fine Craft features live music and fun art projects for kids all weekend long. Situated at the outdoor Oakbrook Center shopping mall, amongst a great variety of retail shops and restaurants, the festival compliments a day of shopping and browsing for all.
Want to be an artist in this show? Click on the Late Application below!
Questions?
Need more information? Call the office 847-926-4300 or email info@amdurproductions.com with any additional questions or requests.
Parking
Parking is free and available right in Oakbrook Center
2016 Proudly Sponsored by
2017 TASTY TREATS
Multiple restaurants are right in Oakbrook Center! Visit Restaurant Row for Maggiano's, Corner Bakery, and MANY more! Click
here
to view a full list of restaurants within Oakbrook Center.
SPONSOR THIS FESTIVAL
Sponsor this art festival and gain exposure!
Contact Us Today! Call 847-926-4300 or email Info@AmdurProductions.com.
ARTISTS APPLICATIONS
Artists may still apply after the regular application period by submitting the Late Application below. Late applications will be reviewed in house and artists will be applying for a wait list position. Artists are taken by wait list number and category openings.
BE A MUSICIAN
We are not looking for musicians for this festival but we have many other events around Illinois! Call Lindsey Galassini at 847 926 4300 or email her at Lindsey@amdurproductions.com to find out more information.