We received the sweetest (literally) thank you gift from Gary Love for the Port Clinton Art Festival. Thanks Gary!
And.. THANK YOU to all the Port Clinton Artists from 2015 for providing Highland Park with great art and trusting us with the great new layout!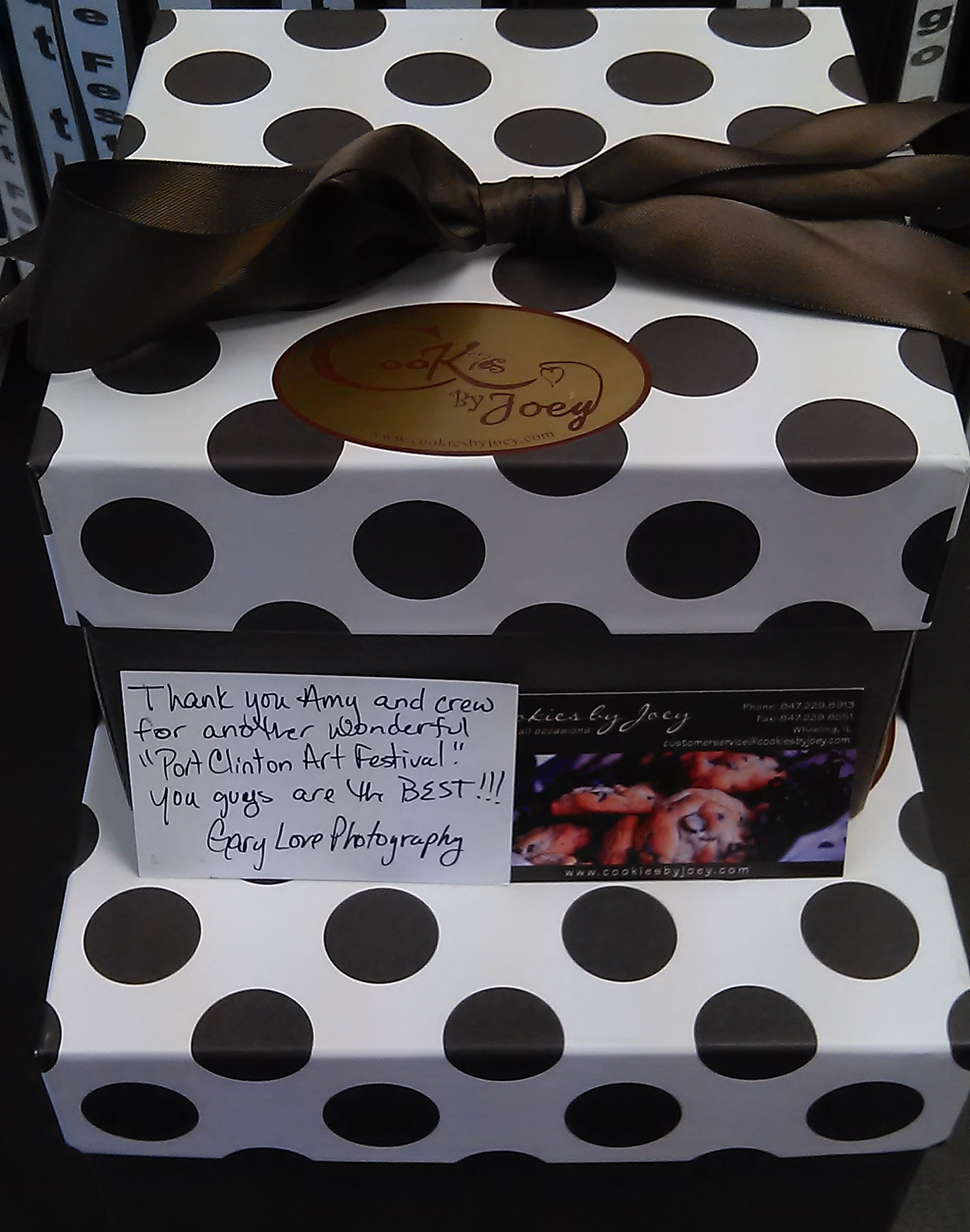 Any one who is in this area, Cookies by Joey is a great idea for gifts! We personally love them in our office.