Support Your Child's Interest in the Arts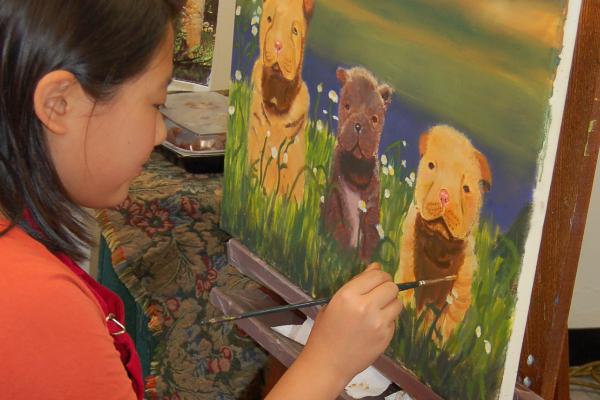 Developing a lifelong love of the arts in your child can start at any time. For toddlers and pre-schoolers, give your little ones a chance to color and paint. I remember putting down newspaper all over my kitchen floor and taping down big pieces of paper before getting paint and brushes out. Tip: a little bit of paint goes a long way. Use paper plates as palettes and give your child wide brushes.

Elementary and middle school children can take art classes at the local park district or art center, and high schoolers can be encouraged to take an art class as an elective.

A great family event is to go to the Art Institute of Chicago. Hit the gift shop, where each member of the family can get one or two postcards of art, ask a docent for the gallery location of where the original art is, and then play detective and go find the art. Another great family event is to outfit each person with a sketch book and a few pencils. Then go sit in front of a favorite like American Gothic and sketch away. Have fun!