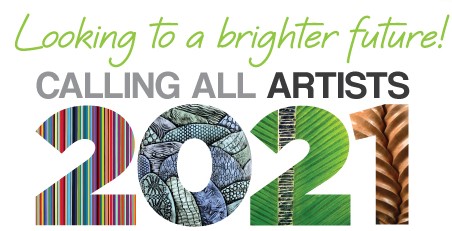 Dear Artists,
In any other year, we would now be at the peak of our summer art festival season. Instead, we are all missing the camaraderie and friendship of our fellow artists and staff, and the satisfaction of a successful festival. We cry for the senseless loss of innocent life in cities coast to coast and the underlying problems in our country. We see the beauty in all color and creativity, and know the healing power of the arts.
I sincerely hope that you are well. 
We are reaching out to share that we at Amdur Productions are diligently working on possible variations for festivals this August-October. Many of our partner municipalities share our safety concerns for these potential events. In response, we have created a comprehensive safety plan to keep artists, the public and staff as safe as possible in this continuously changing Covid-19 climate. As events are permitted or postponed, with some changes coming at the last minute, we will continue to keep the pipeline of information flowing. All remaining events on our schedule are still being considered in some format. Please note that Chicago has a 14 day quarantine order for travelers from states with a Covid surge: Alabama, Arizona, California, Florida, Georgia, Idaho, Louisiana, Mississippi, North Carolina, Nevada, South Carolina, Tennessee, Texas and Utah.
Since March, we have presented multiple well-attended webinars covering an array of topics. We've blazed a trail with three Virtual Art Fests, each a bigger success than the previous as we are learning exponentially and quickly. We've also continued to build and market ArtZipper.com, our online art commerce site. There is no cost to join, and no cost to add inventory.
Our newest announcement is a Call for Artists for the Bayshore Art and Artisan Fair. This new outdoor festival will be October 3 and 4, 2020 in Glendale, Wisconsin, just north of Milwaukee. For more info, CLICK HERE.
Looking ahead to better times, we have our 2021 art festival schedule in place.
2021 AMDUR PRODUCTIONS' SCHEDULE OF ART FESTIVALS >
We're very hopeful that next summer, science and nature will come together and allow a return to our streets and parks being filled with festivals, visitors and sales!
Any artist juried into a show in 2020 (that has been cancelled) is automatically juried into the same show in 2021. A registration link will be sent to qualifying artists separately.  To reserve your space, please send a 50% deposit to us by September 20. That way, we will know how many spaces to hold out from the jury for other artists
Applications for festivals are open now, with applications due September 20, 2020.  Apply now to all 2021 shows on Juried Art Services. 2021 Applications via Zapp will be added monthly. At this time, 6 of the 20 shows are posted on Zapp for 2021 (Zapp requires a show date to have already occurred in 2020 before posting the 2021 show information).
Save money on multiple show applications by using a Pro Pass, good for use on Jurriedartservices.com only. Click Here to Buy it now for $195. 
We all miss you, and look forward to seeing you again soon.
Amy Amdur, and the Entire Staff