Bayshore Kicks Off Outdoor Event Season with Spring Art and Artisan Fair 
Two-day event brings together 75+ local and regional artists offering unique items and gifts 
MILWAUKEE (May 10, 2021) – Bayshore is excited to host the new Spring Art and Artisan Fair on May 15 and 16, presented by Amdur Productions. Taking place in The Yard, a large, open-air green space located in the heart of Bayshore, and surrounding streets, the free event will feature more than 75 artists and artisans showcasing a variety of fine art, food, clothing, home décor and more. 
Guests looking to enjoy the open-air park-like setting of The Yard at Bayshore as they shop for one-of-a-kind items and artwork will be treated to live music, food vendors and entertainment throughout the weekend. The Tap @ The Yard at Bayshore will be offering a lively beer garden experience featuring 36 craft beers from local and regional brewers, as well as a variety of wines and hard seltzers.
"Spring is in full bloom at Bayshore, and we are excited to host our guests and give them a unique, entertaining, and family-friendly experience with the new Spring Art and Artisan Fair," said Brenda Vento, marketing manager, Bayshore. 
Artist Highlights
Jean Ann Lipscomb, Vintage Artistry by Jean Ann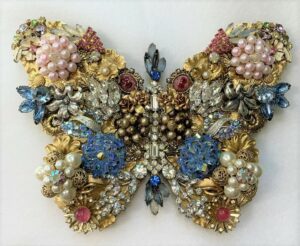 Cedarburg artist, Jean Ann, takes vintage and costume jewelry and applies it to a variety of wood bases to create whimsical works for home décor. 
Aubrey Hogan, A.D. Hogan Art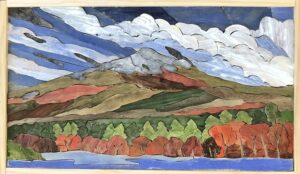 Hogan creates mosaic landscapes using reclaimed wood. Each piece is created with dozens to hundreds of handcrafted pieces, assembled to make an original piece of art. 
-MORE-
PAGE TWO: Art & Artisan Fair
Margaret Hall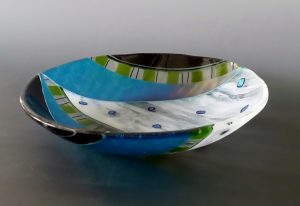 Hall creates fine works in fused glass, including serving dishes, glassware, jewelry, sculptures and more. Each piece of work is an original, and no two are the same!
William Waite, Puzzle Mist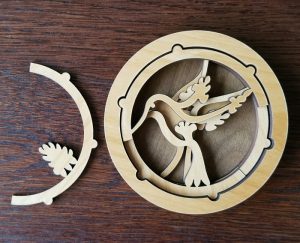 Hailing from Waterloo, Wis., Waite crafts and designs brain-teaser puzzles. Handmade from natural, solid hardwood, and often with less than 12 pieces, each puzzle can have hundreds of solutions!
Susan Straus, Lilium Artisans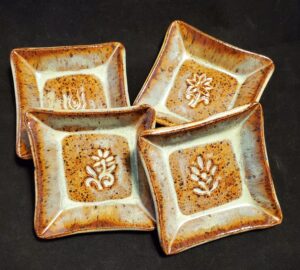 Straus uses stoneware and stoneware/porcelain clay bodies to create wheel-thrown and handbuilt functional pottery pieces, decorated with glaze, craving, transfer, painting, and wax resist. 
-MORE-
PAGE THREE: Art & Artisan Fair
Entertainment Highlights
Brooklynn & Ben (Saturday, May 15, 10 a.m. – 1:30 p.m.)
Brooklynn & Ben is a guitar and sax duo with their genre consisting of rock, pop, and jazz, covering a variety of artists, including Billy Joel, Dave Matthews, Tracy Chapman and more.
Kris Crow & Dani Daly (Saturday, May 15, 1:30 – 5 p.m.)
Performing a wide variety of classic hits to modern rock and pop, Kris & Dani combine for an amazing acoustic vocal experience.
Marcell (Sunday, May 16, 11 a.m. – 2 p.m.)
Marcell Guyton – Piano Man Extraordinaire! From rock, pop, R&B and the classics, Marcell has been a mainstay in southeast Wisconsin and international music scenes for over 30 years.
Jake Williams (Sunday, May 16, 2 – 5 p.m.)
Jake Williams combines modern songs into hip piano grooves and vocals creating a warm atmosphere for music lovers of all types.
Event Hours 
Saturday, May 15, 10 a.m. – 5 p.m.
Sunday, May 16, 11 a.m. – 5 p.m.
Bayshore supports the practice of social distancing for guests and mask wearing is encouraged. Social distancing signage and hand sanitizer units are in public restrooms, and public seating areas are positioned for safe social distancing in the open-air environment.
For more information about the Art & Artisan Fair, visit thebayshorelife.com/events.
About Bayshore 
Bayshore is an open-air, mixed-use shopping center featuring a variety of retail shops, restaurants, office, and multi-family residential units. The center boasts a dynamic atmosphere and unique shopping experience. With its vibrant year-round appeal and engaging 'discover, explore, dine and play' community setting, Bayshore truly is the place to be. For more information, visit www.thebayshorelife.com. For retail leasing opportunities, please contact Mid-America's Dan Rosenfeld, Andrew Prater, Mike Fitzgerald or Matt Chappell at 414-273-4600; for office leasing, contact Noel Real Estate Advisors' Marnie Noel at 414-426-2273.
-MORE-
PAGE THREE: Art & Artisan Fair
About Cypress Equities 
Cypress Equities* (Cypress) was founded in 1995 and has since established a national reputation synonymous with the premier development, operation and management of destination-class retail and mixed-use properties throughout the United States. Historically, Cypress has developed and acquired more than 20 million square feet and currently is developing and managing a portfolio primarily focused on retail and mixed-use properties. Today, there are three Cypress Equities offices in the U.S., including Dallas (headquarters), New York and Atlanta. Visit www.cypressequities.com for more information.
* The Cypress Equities name, logo and other marks are trademarks and service marks being licensed to independent operating companies by CE Brands, LLC. Any obligation, service or product is the sole responsibility of the specific entity that incurs such obligation or supplies such service or product.
###