Featured Artists
John & Christine Strobel
In the 1970's, John's experimentation in fabricating objects in brass, copper, and silver led to jewelry set with Mexican opal and turquoise. By the 80's, John had progressed into working with gold and platinum, while advancing his stone setting techniques to facilitate any design challenge his imagination could produce. John/Christine Designs was "born" in 1988, the year John & Christine were married.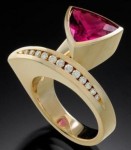 Christine's background in sales and marketing of fashion clothing, along with her business organizational skills are the perfect complement to John's artistry. Their creations primarily employ wax sculpting and casting to achieve designs that range from contemporary, geometric patterns, to soft, sensuous, organic forms. Gemstones used in our designs are meticulously selected for their fine color, unusual cut, and uniqueness of material. We are intrigued by custom cut gems, particularly those of European cutters, for the unique design challenge that they represent.
"This all progressed very nicely, but over the years we realized there was a very important element missing from our business: personal connection. We are passionate for our creations, so when your jewelry is presented, we hope you will have an emotional tie to it knowing that our whole life experience has gone into its completion." ~ John & Christine Strobel
See John & Christine Strobel at the Barrington Art Festival, May 23 & 24 and at the Third Ward Art Festival, September 5 & 6.
Add Zip to Your Home this Summer
This summer, brighten your home and garden with the addition of new art. After this long dark winter, it is time to brighten and refresh your surroundings, and ART is a quick easy fix that will bring you happiness daily.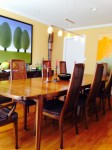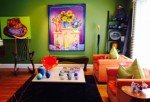 Finding the right piece of art is easy at an art festival.
Make art a focal point in a room by finding one large piece, or piece with multiple sections that can be displayed  together. Measure your space before going to the an art festival, be it a wall for flat art, or a table or corner for sculpture. Take a picture of the space and the room, have a basic budget in mind, and go to an art festival. Walk a festival and see what you are drawn to and talk to the artist to find out more about the piece. If the size and budget work, buy it. Artists often are happy to deliver and install larger pieces. If you love the art but the size is wrong, ask the artists to make a special piece to your dimensions. This is called commissioning a piece and is a GREAT way to get the perfect piece of art for your home. Agree on the price, payment (usually you pay ½ up front) and delivery date.
We are happy to take questions on collecting art… Just email [email protected]!
Introducing… 2 BRAND NEW Chicago Festivals!

artfest Michigan Avenue
July 10, 11 & 12
3 Day Show!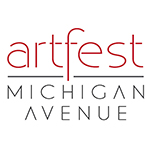 We are proud to announce the launch of a brand new show: artfest Michigan Avenue. This three day all art festival takes place on Chicago's famous Michigan Avenue at the base of the iconic Chicago Tribune building overlooking the Chicago River. Admission to the festival is free and open to the public. About 100 juried artists will be featured at this "all art" show. Night before set up makes for a more relaxed set up.
Application opens this week.
Chicago's West Loop Art Fest!
August 22 & 23, 2015
If you are looking for urban, this is your fest! The West Loop, named one of the hottest emerging
neighborhoods in Chicago officially announces the first annual West Loop Art Fest this August 22 & 23 on Washington Street, a few block west of downtown Chicago. The West Loop is the epicenter for Chicago's internationally acclaimed restaurants and is a hub for fashion and the arts.
Application opens this week.
Amdur Productions Introduces the Artist Advisory Board!
Amdur Productions is committed to making the art festival experience the best it can be for artists and the community. To create a flow of information to and from artists, we created The 
Artist Advisory Board
comprised of 14 artists who are actively involved with art festivals.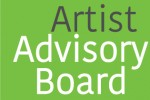 The first meeting of the Advisory Board was January 14. The Board discussed everything from festival times, activities, entertainment, to artist accommodations and new festivals.
Thank you to our Advisory Board Members!
From left to right: James Cole, Scott Fishman, Angie Consalvo (in front), Carla Bank, Anne Hanley, Amy Amdur, Kevin Lahvic, Shelly Lawler, David Dallison. (Not pictured: Jason Fricke, Ezra Siegel, Jill Scales, & Amy Manning)
If any artist has suggestions for how to make the art festival experience better, we would love to hear! Just call us at 847 926 4300 or email
[email protected]
.
Concierge Caitlin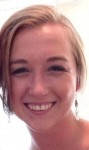 Need help finding a hotel for the summer?
Call Caitlin! She will find you the best rate at a hotel near an Amdur Productions festival.  Caitlin has a background in hotels and says "I'm excited to be able to help artists find the right hotel for them."
Call Caitlin at the concierge line at 847 926 4300.
Why Does Amdur have Winter Deadlines?
Artists sometimes ask why we have winter deadlines for summer festivals. Well…here is why:
January 19 (the late deadline): It takes two weeks to get all of the entries ready for jury.
First week in February: Jurors take one week to review and score all submitals.
2nd week in February: Juried Art Services takes about a week to convert the scores into workable files for us to review and we enter all festival status in our data system.
February 16: Notifications are sent to artists, and artists have til March16 to formally register for shows.
March 16: Registration deadline. Two weeks: Images of the registered artists are reviewed and selected for show ads, postcards and posters.
April 1: Collateral is printed and show postcards are sent to artists for receipt by April 16, thirty days prior to the first festival.
So, you can see, not an extra speck of time is available….
And that is why we jury in the winter.
The End.
Important Upcoming Dates!
February 16, 2015: Notification Day

Artists are notified by email from Juried Art Services on their status for the art festivals (Yes, Waitlist, Decline)

March 16, 2015: Applications Due for West Loop Art Festival and artfest Michigan Avenue
March 16, 2015: Registration Forms and Public Relations Forms Due
Farewell to Accounting Manager Lennette Caliendo!
Lennette Caliendo
Lennette Caliendo, after 10 years at Amdur Productions, is retiring! Lennette was the Accounting Manager for Amy Amdur for the last ten years. She is now going to concentrate on spending time with her grand kids, gardening, and cooking!
Amy, Caitlin, Lindsey, Shanna, Angie, Omar, Kevin and the rest of the Amdur Productions staff want to say a HUGE THANK YOU to Lennette for being an amazing person to work with. You will be missed but will always be a part of the Amdur family!
The Amdur Staff taking a cooking class at Sur la Table at Old Orchard Shopping Center for Lennette's retirement
Our new Accounting Manager is Shanna Martin. She can be reached at [email protected].
Still Want to Apply?
The jury for the 2015 art festival season is now closed, except for West Loop and artfest Michigan Avenue.
Artists who still want to apply
 can apply to any festival for a wait-list position. A paper application can be found on our website 
HERE
.
Artists on the wait-list will be accepted into the festivals as space becomes available in order of their number (1 being the first to be let in) and according to their category.