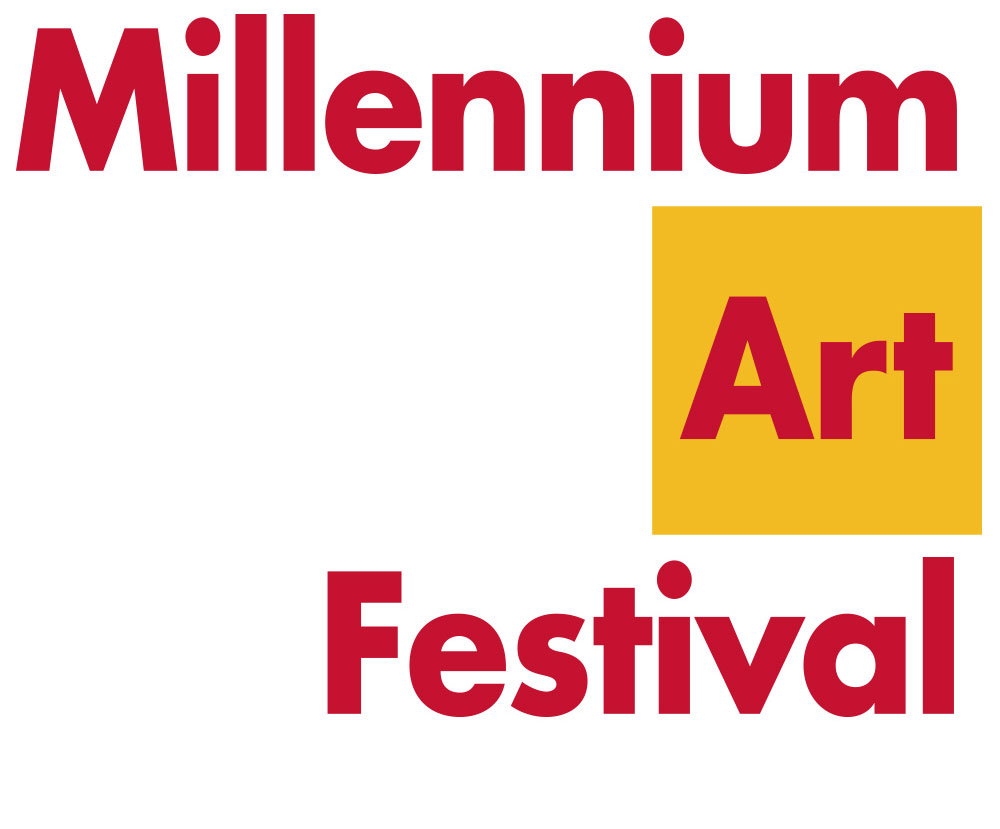 MILLENNIUM ART FESTIVAL
Chicago, Illinois • July 6 – 8, 2018
Friday 11am – 6pm
Saturday 10am – 5pm
Sunday 10am – 5pm
---
Popping up for a three-day weekend, top-ranked art and design show Millennium Art Festival brings the art of happiness to the heart of downtown Chicago. Millennium Art Festival embodies Amdur Productions' dedication to crafting an experience of art exploration. An array of artwork, including paintings, ceramics, photography, and furniture, showcases the talents of more than 110 juried artists who participate in this city-centric festival. Blending live performances, tasty treats, and interactive art-filled experiences, Millennium Art Festival infuses a creative spirit into Chicago's urban streets.
Beyond the head-turning tunes and palate-pleasing cuisine, festival-goers will have the opportunity to corral their creativity by contributing to a freestanding graffiti wall.
Share on social media
2018 Festival Artists
Coming soon!
Visitor Information
WHAT:
The 8th Annual Millennium Art Festival
WHERE:
Lake Street at Michigan Avenue
Chicago, Illinois 60601
WHEN:
July 6 – 8, 2018
Friday 11:00 a.m. – 6:00 p.m.
Saturday 10:00 a.m. – 5:00 p.m.
Sunday 10:00 a.m. – 5:00 p.m.
COST:
Free Admission
HIGHLIGHTS:
Incredible artwork, live music, and great food add to the experience of this FREE outdoor festival.
Want to be an artist in this show? Click on the Application below!
Parking
If you are driving, click here for available parking.
Guaranteed Parking
Are you driving to the festival? Make trip planning easier by booking your guaranteed parking spot with our official parking partner, Parking Panda. Select the day(s) you are attending and compare prices and distance of many lots and garages near Lake Street at Michigan Ave. Book now and your space at the chosen facility is 100% guaranteed!
CTA
Take by CTA's #20 or #56 bus from Ogilvie Transportation Center or the #147 or #151 bus from LaSalle Street Station. CTA train stations close to Millennium Park include the Red Line's Clark & Lake exit and the Brown/Green/Orange and Purple Line's Madison/Wabash Street exit.
Questions?
Need more information? Call the office 847-926-4300 or email info@amdurproductions.com with any additional questions or requests. The festival is located in downtown Chicago at Lake Street and Michigan Avenue.
Proudly Sponsored by
2018 TASTY TREATS
Great Food located on Michigan Avenue.
2017 MUSIC YOU CAN MOVE TO
Contact Lindsey at Lindsey@AmdurProductions.com to play at this Festival.
YOUTH ACTIVITIES
Let the kids express themselves by drawing on the Graffiti Wall! This large chalk board invites all visitors to make their mark into a great collaborative piece!
ARTISTS APPLY TODAY
Artists may still apply after the regular application period by submitting the Late Application below. Late applications will be reviewed in house and artists will be applying for a wait list position. Artists are taken by wait list number and category openings.
SPONSOR THE FESTIVAL
Sponsor this art festival and gain exposure!
Contact Us Today! Call 847-926-4300 or email Info@AmdurProductions.com.