POSTER CONTEST
As part of the celebration of Highland Park's 150th anniversary, you are invited to create an original poster in your medium. The contest is open to all artists of all ages! Create a poster that you think best represents Highland Park and ties in with the theme of the 150th Anniversary. The contest is open to current and past residents of the City of Highland Park.
CLICK HERE FOR MORE INFO AND TO SIGN UP!
COST
$5 suggested donation per person.  FREE Parking!
HIGHLIGHTS
The Port Clinton Art Festival, one of the country's top festivals, offers fine art from more than 260 of the world's most celebrated artists. Young artists, ages eighteen and under, shine in the Youth Art Division of the show, which offers younger artists an opportunity to exhibit and participate in a real art festival. Throughout the weekend festival-goers will have the opportunity to enjoy art activities for kids, interactive art demos and, of course, original artwork offered by master artists from around the world.
QUESTIONS
Need more information? Call the office 847-926-4300 or email [email protected] with any additional questions or requests.
2018 Music Information (2019 schedule to come soon)
Friday
5-6p: Bitter Jester Music
6:30-8p: Saturday June Band
8-10p: Standing Room Only
Saturday
Noon-5p: Check with Lucy
6-7:30p: The Whose Who : The Who Tribute Band
8-10p: Class of 68
Sunday
10am-Noon: Railheart
Noon-6p: Check with Lucy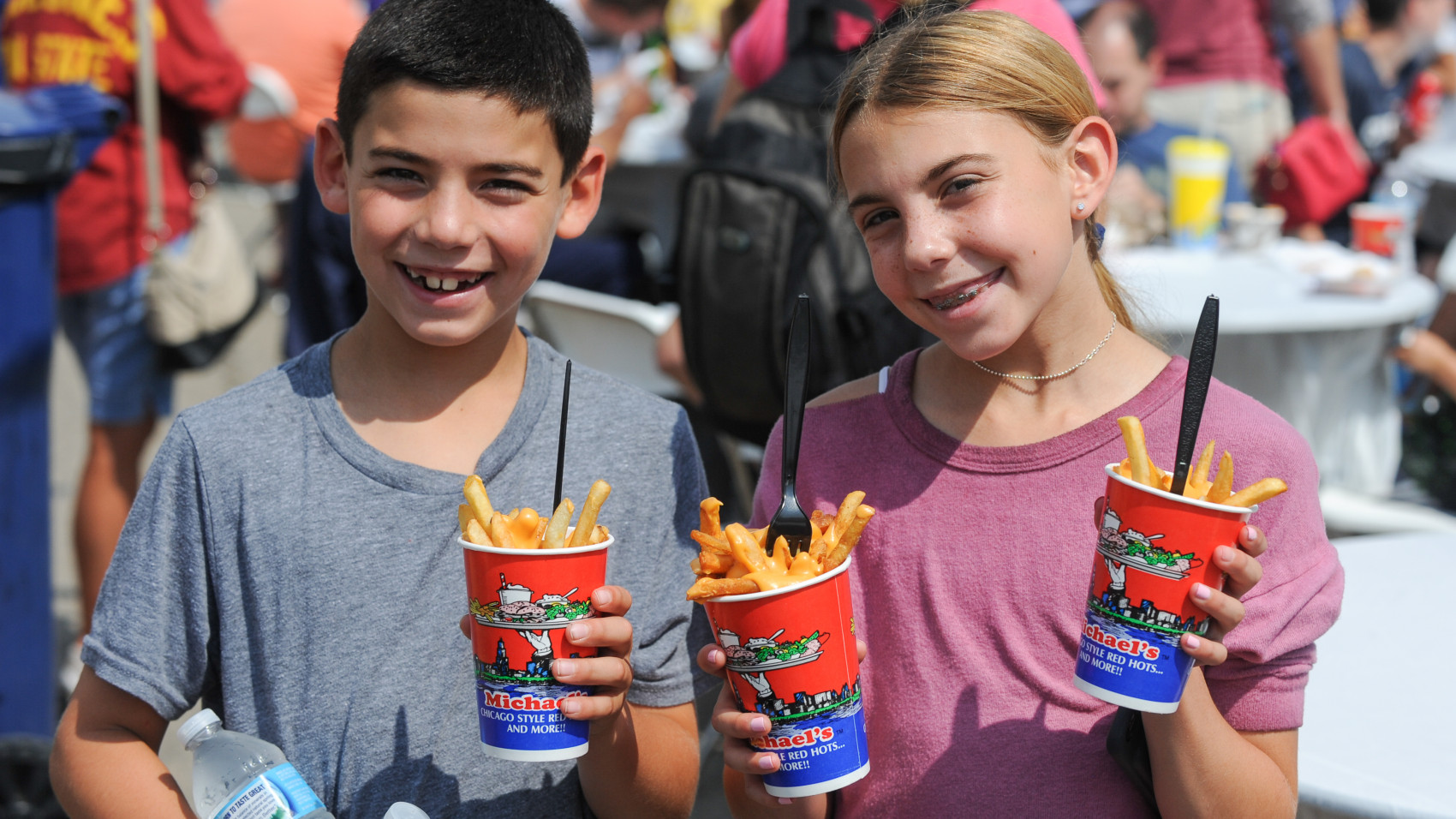 2018 Food Information (2019 info to come soon)
Michael's, Judy's Pizza, BackYard Grill, Onion Garden, Tamales Mexican Restuarant, Real Urban BBQ, Beelow's Steakhouse, Ravinia Brewing Co., Phoenicia Mediterranean Cuisine, Sunset Foods, La Casa de Issac & Moishe, Jade Cafe, Valor (Culinary Gangster), Bluegrass, and Knighthawk Burger Bistro