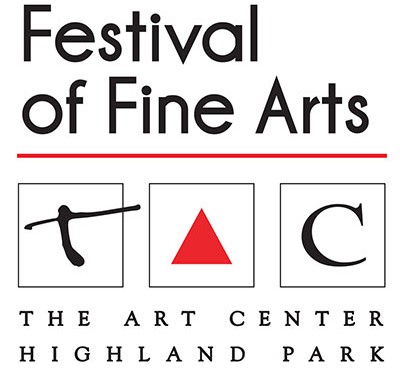 The Art Center Highland Park Festival of Fine Arts
Highland Park, IL
June 23-24, 2018
10am-5pm
---
20th Annual Festival of Fine Arts
The Art Center's Festival of Fine Arts takes place in the eastern section of the affluent Chicago suburb of Highland Park, north of Chicago. The festival is loved and well supported by the art collectors who live in the area. The Art Center, a 58 year old non-profit visual arts organization is home to art classes and exhibitions and hosts this annual festival which is produced by Amdur Productions.
Artists will have the opportunity to interact with the public through art demos and booth chats. Live music, great food and fun activities for kids make the festival a perfect experience for all.
Free and open to the public, the Art Center Festival of Fine Arts will showcase the work of 125-juried artists from around the world in a variety of mediums, including ceramics, fiber, glass, jewelry, painting, sculpture and more. In addition to the incredible artwork available for purchase, attendees will be able to interact with artists through demonstrations and booth chats. Live music, kid-friendly activities, will be available for visitors to enjoy.
Share on social media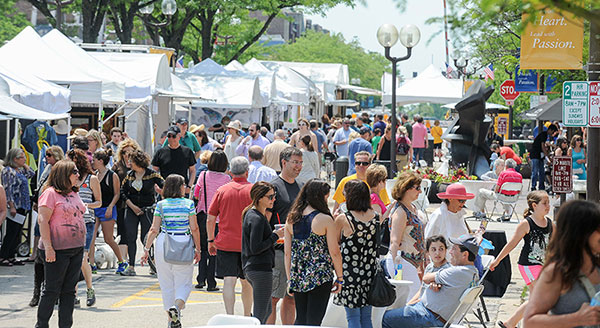 2018 Festival Artists
Coming soon!
Visitor Information
WHAT:
The Art Center Highland Park Festival of Fine Arts
WHERE:
Art Center
1957 Sheridan Rd.
Highland Park, IL 60035
WHEN:
June 23-24, 2018
COST:
$5 Suggested Donation
HIGHLIGHTS:
Festival visitors will have the opportunity to interact with the public through art demos and booth chats.
Want to be an artist in this show? Click on the Application below!
Questions?
Need more information? Call the office 847-926-4300 or email info@amdurproductions.com with any additional questions or requests.
Proudly Sponsored by
TASTY TREATS
Plenty of restaurants are located in the festival footprint and in downtown Highland Park.
SPONSOR THIS FESTIVAL
Sponsor this art festival and gain exposure!
Contact Us Today! Call 847-926-4300 or email Info@AmdurProductions.com.
LET US PLAN YOUR NEXT EVENT
Amdur Productions would love to produce your town's next art festival! Call us today to get started on a cultural and fun event for your community.
Call: 847 926 4300
ARTISTS APPLY TODAY
Artists may still apply after the regular application period by submitting the Late Application below. Late applications will be reviewed in house and artists will be applying for a wait list position. Artists are taken by wait list number and category openings.